Technician Engineer
Fife Council
Posted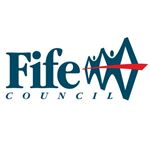 £26,768 to £33,939 per annum
Full Time
Contact:

Human Resources
Reference:

FIF17438
Not all our vacancies are advertised on myjobscotland. To view all our current vacancies please go to www.fife.gov.uk/jobs
Job Details
The position is based in Glenrothes but working throughout Fife in the Flooding, Shoreline and Harbours Team.
Reporting to the Lead Consultant, this Technician Engineer role is in Structural Services within the Roads and Transportation Service of Fife Council.
The main purposes of the role is to assist in the delivery of the Flood Risk Management obligations in accordance with national legislation and the prescribed standards and policies of Fife Council; and to contribute to the effective delivery of high-quality services.
Task include:
Assist in the implementation of all Responsible Authority aspects of the Flood Risk Management (Scotland) Act 2009;
Assist in the management, assessment, design and delivery of flood related schemes where there have been previous flooding incidents throughout Fife.
Assist in the implementation of the Councils duties under the Roads (Scotland) Act1984 with relation to structures within the road boundaries where they relate to bodies of water.
Procuring and supervising consultants, contractors or suppliers for specific activities and undertake contract supervision and administration. Maintaining effective control on delegated budgets.
Researching and preparing reports for the Service Manager, working groups or committees on technical, financial, performance and service delivery issues.
Investigating and drafting responses to internal and external customer enquiries and other correspondence.
A link to the role profile is included at the bottom of the advert. You will find out more about the job and the type of person we are looking for.
The Person
You should be educated to SCQF level 7, which includes HNC or SVQ level 4, preferably in Civil Engineering, or equivalent subject and possess extensive post qualification experience.
You should be able to work as part of a team as well as being able to work independently with minimum supervision.
You must be able to travel across Fife at short notice.
You should have good numerical skills, be able to prepare cost estimates, contract documentation and manage budgets for small scale projects.
You should be familiar with the requirements of the Flood Risk Management (Scotland) Act 2009 and other supporting policies and procedures designed to aid delivery of the Responsible Authorities duties.
You should be familiar with the Roads (Scotland) Act 1984, in particular regarding the management and maintenance of roads related structural assets.
An understanding of Civil Engineering regarding flooding, flood protection, maintenance and structural maintenance.
The job profile indicates the main responsibilities of the post and is not an exhaustive statement. It will be subject to review and may be amended from time to time.
We can't find any similar jobs at the moment.