Operational Risk Consultant - Investments UK
abrdn
Posted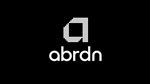 Full Time
Contact:

Recruitment Team
Reference:

R0067541
Job Description
Job title: Operational Risk Consultant - Investments UK
Location: Edinburgh or Aberdeen or London
Contract Type: 9 month FTC
Business Area: Risk & Compliance
abrdn plc is one of the world's largest investment companies, and we are built on a long standing culture of caring about the future and making a positive impact. Together we invest for a better future. We do it to make a difference to the lives of our clients and customers, our employees, society and our shareholders.Our strategy is to build a vibrant and value-creating purpose-led organisation, with the current and future needs of our stakeholders at the heart of all we do.
abrdn's Risk and Compliance division provides assurance, advice and challenge to drive risk awareness and accountability in our business. Our global department structure is underpinned by the principles of centralisation, regionalisation and specialisation and comprises of: central Shared Services, four regional CRO teams aligned to the business and three specialist teams covering Investment Risk Oversight, Regulatory & Conduct Risk and Corporate & Financial Risk.
Overview of role
Provides support in embedding risk accountability and awareness across Abrdn's EMEA businesses.
Consultant level Operational Risk role which is functionally aligned to UK Investments Vector Teams (within EMEA).
Responsible for
Core EMEA Responsibilities
Aligning to the business as a trusted advisor, working closely with and challenging business teams, responding to queries from business areas on relevant R&C topics, redirects to other R&C colleagues if unable to respond.
Providing SME leadership and global coordination / support to aligned regional offices with the implementation of the ERM Framework.
Supporting other Regional teams, where appropriate, with the delivery of operational risk advice related to relevant global processes.
Facilitating, reviewing, supporting and challenging core Risk Management Framework Activities (such as KRIs, RCSAs, Risk Events and Issues & Actions).
Participating within outsourcing risk oversight via governance fora, relationship management, operational development and service reviews.
Providing advisory guidance relating to manufacturing and acts as challenging partner in relation to the product governance process, supporting risk requirements (across UK and Europe).
Working with Shared Services and Specialist teams to ensure tools, methods and R&C services are implemented effectively and consistently.
Providing local and central advisory support relating to using specialist support from Shared Services if required.
Working closely with the rest of the R&C Function to support cross-functional activities and results.
Supporting the Monitoring & Oversight Team with provision of specialist resource to thematic reviews (where appropriate).
Providing abrdn Investments Vector-wide subject matter expertise and advice as necessary in support of R&C responsibilities.
Ensuring that the team has appropriate procedures and resources in order to deliver high quality advice and services.
Provision of Advice
Providing general risk advisory services, review and challenge to business Teams in areas such as Investments, Operations, Distribution & Funds and PMRE processes and control expectations
Supporting the Head of Operational Risk Investments UK to understand strategic priorities and business plans, ensuring that the aligned R&C team provides proactive operational risk advice.
Delivering and management of a range of advisory activities including for example:
Supporting a range of regulatory and change-driven projects from an operational risk perspective for the UK Investments Vector.
Advice and guidance in relation to the identification, review and resolution of risk events.
Advice in relation to the closure of R&C Monitoring & Oversight actions.
Contributing to EMEA Team activities
Producing management information in relation to activities performed by the team.
Promoting and encouraging a risk culture that underpins abrdn's values and drives risk awareness and accountability within the business.
Participating in training on regulatory and risk requirements and that the capabilities of the team continue to be developed in line with business needs and regulatory change.
Providing technical input with regards to the development of risk training.
Providing input to the 2nd line regulatory risk assessment process.
Key knowledge, skills & experience
Strong experience in the provision of risk management advice in an investment firm.
In-depth knowledge of risk management concepts including practical experience of providing advice, oversight and challenge in relation to risk management framework implementation and key risk exposures.
Able to articulate sophisticated concepts in a concise and effective manner.
Good communication & partner engagement skills.
A structured approach to management, task allocation and reporting.
Proven track record to influence and deliver in a proactive and collaborative manner for the benefit of relevant partners.
Qualifications
Degree qualified or equivalent professional experience
Our Benefits
There's more to working life than coming home with a good salary. We have an environment where you can learn, get involved and be supported.
When you join us, your reward will be one of the best around, including 40 days annual leave, a 16% employer pension contribution, a discretionary performance based bonus (where applicable), private healthcare and a range of flexible benefits including gym discounts, season ticket loans and access to an employee discount site amongst many others. You can read more about our benefits here.
How we create value
Our strategic drivers are the foundations from which we deliver for all our stakeholders: High Impact Intelligence, Enduring Relationships, Connections without borders and Future fit. You can find out more about how we create value here
We're committed to providing an inclusive workplace where all forms of difference are valued and which is free from any form of unfair or unlawful treatment. We define diversity in its broadest sense – this includes but is not limited to our diversity of educational and professional backgrounds, experience, cognitive and neurodiversity, age, gender, gender identity, sexual orientation, disability, religion or belief and ethnicity and geographical provenance. We support a culture that values meritocracy, fairness and transparency and welcomes enquiries from everyone.
If you need assistance or an adjustment due to a disability please let us know as part of your application and we will assist.
We can't find any similar jobs at the moment.