Financial Consultant Manager
abrdn
Posted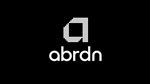 Full Time
Contact:

Recruitment Team
Reference:

R0067426
Job Description
abrdn plc is one of the world's largest investment companies, and we are built on a long standing culture of caring about the future and making a positive impact. Together we invest for a better future. We do it to make a difference to the lives of our clients and customers, our employees, society and our shareholders.
Our strategy is to build a vibrant and value-creating purpose-led organisation, with the current and future needs of our stake holders at the heart of all we do.

PURPOSE:
abrdn has an excellent opportunity for a Financial Consultant Manager to lead and develop a team of up to 15 Financial Consultants who are responsible for building and maintaining great relationships to deliver high quality financial planning and paraplanning for clients.
This is a permanent role that can be based in Glasgow, Edinburgh, Belfast, London, Leeds or Sheffield and reports to the Area Managing Director.

OUTPUTS:
Responsible for all key aspects of Financial Consultant performance, development and engagement

Training & Competence supervisory responsibilities, T&C observed activities and appropriate supervisory oversight, supported by the T&C oversight team

Managing and prioritising the workload of the team to ensure service delivery

Ensure processes are followed and suggest areas for improvement in process, advice guidelines and compliance procedures and appropriately support or manage improvement implementation

Where there is capacity within the business to do so and to meet the businesses needs manage a small portfolio of clients typically with AUA below £400k, maintain recurring income stream, delivering high quality financial planning remotely and achieving quality standards consistently

Identify additional opportunities from clients while deepening our understanding of their needs to ensure we exceed expectations and build lasting relationships

Maintain up-to-date technical knowledge of investment markets, products and services, financial planning methodologies and tax, key processes, advice guidelines and compliance procedures

Build and maintain personal relationships to help identify new opportunities as well as raise our profile within the client bank

Undertake paraplanning for own clients, research, analyse and prepare technical reports for clients relevant to their specific goals, seeking support when needed

Build links with the clients' other professional advisers to help the client meet their needs

Secure client commitment to initial and ongoing financial planning services, and hence securing and growing assets under advice and initial and ongoing revenues

PROBLEM SOLVING:
Effective management of competing priorities such as client meetings and report delivery, to ensure quality solutions whilst adhering to processes and systems that have been put in place to protect our clients, our teams and our business

Understanding our client's needs and requirements and how our propositions meet these, to be able to deliver value

Appropriate use of good influencing and communication skills to build and retain trusted and strong relationships with clients

Building knowledge of the markets, competitors, products, services, trends, impacting forces and factors that make up the industries which we operate in

Build a network with clients' professional advisers to help the client meet their objectives

Develop, motivate and support colleagues to drive towards one culture, common beliefs and values

JOB DIMENSIONS:
Manage a team of up to 15 Financial Consultants

Hold a Level 4 qualification as a minimum

Authority to undertake broad financial planning ensuring each client's goals are fully understood and the most appropriate solution offered

Act as a secondary point of contact for clients managed by other financial consultants and shares learning with others
This is a Regulated Role.

OUR BENEFITS
We have an environment where you can learn, get involved and be supported.
When you join us, your will receive competitive salary, benefits and rewards.

HOW WE CREATE VALUE
Our strategic drivers are the foundations from which we deliver for all our stake holders: High Impact Intelligence, Enduring Relationships, Connections without borders and Future fit. You can find out more about our values here (https://www.standardlifeaberdeen.com/who-we-are/our-values).
We're committed to providing an inclusive workplace where all forms of difference are valued and which is free from any form of unfair or unlawful treatment. We define diversity in its broadest sense – this includes but is not limited to our diversity of educational and professional backgrounds, experience, cognitive and neurodiversity, age, gender, gender identity, sexual orientation, disability, religion or belief and ethnicity and geographical provenance. We support a culture that values meritocracy, fairness and transparency and welcomes enquiries from everyone.
If you need assistance or an adjustment due to a disability please let us know as part of your application and we will assist.
We can't find any similar jobs at the moment.