Security Solution Architect - SIEM/ SOAR
BT
Posted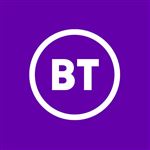 From £65,000 per annum
Full Time
Contact:

Human Resources
Reference:

161276
Security isn't always the first thing that comes to mind when you think of BT, but when it comes to keeping everyone safely connected, We Are The Protectors. We deal with thousands of cyber-attacks every day, so that millions of people can safely go about their daily lives and run their businesses. We deliver vital work at scale, with real breadth and impact. We connect for good.
About this role
This is an opportunity to play your part and protect our company, our customers and our communities from cyber attacks. Be part of a dedicated team and get ready to be challenged every day to make the most of your skills and experience. You'll learn from those around you, and from outstanding training and development resources to become even better at what you do. With the best technology at your fingertips, you'll be part of a friendly and flexible working environment where your contribution is always valued.
Security incidents carry financial costs and can impact our brand and reputation. Using and configuring the right technology gives us the ability to Proactively prevent, detect and respond to incidents which allows BT to reduce risk to the business and our customers.
In this role we need someone with a deep technical ability who enjoys sharing knowledge, experience and findings across colleagues, customers, and teams, to ensure that business remains safe and is not impacted by changes we apply. You'll act as trusted advisor to customers to facilitate their security strategy; leveraging people, process and technology to deliver the most efficient and effective service from initiation/transition and during life operations. It's a fast- paced technical environment, where technologies are evolving quicker than any other market segment, so whilst we don't expect you to be an expert on everything, being a fast learner is key.
You'll have the following responsibilities
Lead technical design and systems integration from concept to controlled delivery, with focus on Security SIEM and or SOAR platforms
Proactively assist and define measured improvements towards defence activities.
Continually assess, and reduce risk against the current threat landscape providing customer focused improvements, productivity gains, and cost efficiencies.
Continually look to identify and implement Security led improvements.
Conduct technical reviews in line with agreed contractual obligations.
Communicate activities for ongoing maintenance when applicable (corrective, preventive and rolling)
Expected to carry out the responsibilities in accordance with the criteria set forth by agreed industry standards and best practice.
Providing leadership to support the shaping of Cyber Operations, with a mind-set of improving yourself, BT, and the customer experience.
Implementation of improvements, and support of the IT security strategy.
You'll have the following skills & experience
Experience of working in a solution design and or systems integration role for major global customers, developing new solutions for external and internal use
Experience of ongoing platform maintenance, working with an Application Support team to ensure optimal system operation (in-life design support)
Good Stakeholder management, communication and influencing skills.
Excellent leader, who can proactively manage their own work stack, planning and customer opportunities.
Ability to drive a business strategy, influencing effective change across an end to end solution. (e.g. Transformation, Use-Case, Initiatives etc)
Experience of customer facing roles, and knowledge of the business drivers to help design teams deliver relevant, effective, efficient and quality service to customers.
Experience of driving a small team of Developers and working independently
Ideally also technical working experience or knowledge of:
Security SIEM / SOAR applications and platforms (IBM QRadar, IBM Resilient, McAfee, Log Rhythm or Splunk ES)
Virtualisation technologies (VMware, AWS, Azure, Docker, Openshift, Kubernetes)
DevOps configuration management and orchestration tools (such as Ansible and Terraform)
Modern programming languages (Python)
Linux / UNIX system admin
Codified GUI based Dynamic playbook / workflow design
Big data / messaging systems (Elastic Search, ActiveMQ, Kafka, JSON)
Benefits
Free BT Broadband
Discounted TV & mobile packages and BT products
On target Bonus
Share options and 10% pension contribution
Professional development and paid for industry certifications/qualifications
Flexible benefits/rewards including dental insurance, healthcare, gym memberships etc.
Well-being support for you and your family
3 days paid volunteering a year
Flexible and smart working (subject to business needs)
About BT
There are two things that we want to share with anyone considering joining us.
Firstly, we've got big ambitions for our colleagues and the future of the organisation. These include our vision that inclusion and accessibility drive every conversation we have and every decision we make. We want our workforce to fully represent the communities and customers we serve, because a diverse business is a better business. We value every colleague, their diversity and the contribution that they make. When we say you're welcome at BT, we really mean it.
Secondly, the one thing the pandemic has taught us is that a lot of current and future colleagues, where and when possible, want to embrace hybrid working. Therefore, we are introducing Smart Working at BT. Smart Working means having the flexibility to choose, as a team, how and where you work depending on your team's deliverables and needs; when you are at your shared core location to connect with others and when not. It may not be for every role, and, as part of the recruitment process, you'll have the chance to discuss Smart Working and how it might work for the job you are applying for.
Security isn't always the first thing that people think of with BT, but it is one of the fastest growing parts of our global organisation. We protect our networks from more than 6,500 cyber-attacks each day, invest over £40m in research each year and employ more than 3,000 people - which makes us the largest private cyber security employer in the UK. With incredible opportunities to learn, develop and grow your skills, we'll invest in you, nurture potential and shape your future – whatever your background or experience. You can find out more about Security in BT here
In today's world, safe and secure digital connections have never been more vital. You'll be joining a global company operating at the forefront of the information age: BT employs 90,000 people in 180 countries. With huge scale, we're capable of achieving great things, striving to be personal, simple, and brilliant for our customers whilst creating an inclusive working environment where people from all backgrounds can succeed. Play your part. Make a difference. We are the Protectors.
How to Apply
It's easy to apply online; you just need a copy of your up-to-date CV and to follow the step-by step process. Don't worry if you need to make changes - you'll have the opportunity to review and edit your work on the final page. We look forward to receiving your application!
We can't find any similar jobs at the moment.