Digital Marketing Manager - Americas
abrdn
Posted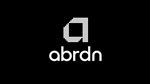 Full Time
Contact:

Recruitment Team
Reference:

R0067600
Job Description
Abrdn plc is one of the world's largest investment companies, and we are built on a long standing culture of caring about the future and making a positive impact. Together we invest for a better future. We do it to make a difference to the lives of our clients and customers, our employees, society and our shareholders.
Our strategy is to build a vibrant and value-creating purpose-led organization, with the current and future needs of our stakeholders at the heart of all we do.
The Global Digital Marketing & Analytics team within Global Marketing is one of the Centers of Excellence which support the development and delivery of Global Marketing strategic priorities across the regions and channels that we operate in globally. This team is responsible for delivering top of the funnel customer and client engagement and acquisition across all digital channels to reach and engage target audiences, generating awareness, deepening familiarity and generating leads. The team is also responsible for providing meaningful insights through a fully considered analytics approach across all platforms and media.
Reporting to the Head of Global Digital Marketing & Analytics, the role holder will work as an integral part of the digital channel marketing function to develop and deliver various innovative and forward looking digital solutions supporting the Investments business. The role will focus on developing and executing digital initiatives and programs across both acquisition and retention strategies for this business area.
The role-holder will integrate digital communication strategies as part of the overall Marketing mix, driving effective targeting, engagement and customer growth. They will also identify and lead programs of digital innovation across the business and Investment vector that will support a progressive marketing agenda. They will work closely with Digital Experience, Content & Global Channel Marketing, Operations and Proposition teams to develop and deliver leading strategies to engage and acquire customers.
Role Responsibilities
Play a key role in the development and delivery of the Global Digital Marketing strategy that will support our global business and provide the basis for vector/market specific localization
Own and advise the digital strategy for the Investments vector within the Americas region, delivering compelling digital experience and engagement programs
Lead a team within a matrix organization approach to deliver digital excellence across the region
Drive adoption of insights and analytics with a proven approach to optimization and clear KPI measurement and feedback
Define the strategy and frameworks for delivery of multi-channel digital campaigns across all modern media channels – search, social, display, affiliates, content and email/marketing automation.
Deliver proven targeting methods and deep audience knowledge and understanding that ensures marketing spend is as efficient as possible.
Build digital journeys working with relevant partners to map and plan the end to end client journey and lead programs for improvement across the digital estate.
Lead the Americas digital estate across web, social, email and search ensuring best practice is followed.
Lead the digital budget for the Investments vector ensuring that the spend is allocated and optimized to drive growth and play a key role in management of the Global budget.
Work closely with partners across operations and proposition to build out compelling future growth opportunities for the adviser vector with a view on customer insight and acquisition
Lead roll out of global training program for digital skills ensuring curriculum and delivery is appropriate and specific to local market needs
Role Requirements
A clearly passionate, commercially minded digital acquisition specialist with experience in the Americas asset management industry.
Experience working in a senior digital marketing role and leading a team – through direct and matrix type management roles
Solid understanding of the Americas asset management market, products and demographic elements
Good understanding of the global asset management industry and trends
Hands on experience running digital marketing media campaigns with strong platform knowledge
Google Analytics, Facebook Marketing, Twitter Marketing, Youtube Marketing, Google Adwords, Content marketing/SEO, Display

marketing/Programmatic

Experience designing and delivering multichannel campaigns focused on client growth through acquisition or cross-sell/upsell strategies
Experience working to understand customer attribution and modeling options
CRO knowledge and experience within a CRO focused environment
Experience working within a performance marketing team
Ability to prioritize and robust demand management to ensure delivery momentum
Ability to simplify the complex across a variety of stakeholder groups and situations
Our Benefits
When you join abrdn, you will be rewarded with a comprehensive benefits package that invests in each employee's financial future, health and well-being. We offer a range of benefits to meet your family's needs and employees are immediately eligible to begin participating. We have an environment where you can learn, get involved and be supported.
What we offer:
Best in class Medical, Dental, and Vision plans with well-known carriers; Telehealth and Health Concierge services
Health, Dependent and Commuter Flexible Spending Plans
Employer provided Life Insurance, Critical Illness Insurance, Short Term and Long Term disability with additional optional coverage options
Investing for your Future - 401(k) Retirement Savings plan with top notch company Profit Sharing contribution which is immediately vested!
Generous time off starting day one with 4+ weeks annual vacation plus 9 paid holidays
Paid Parental, Adoption, and Family Sick/Caregiver leave programs
Volunteer Days and Study Time to focus on what is important to you!
Make a donation to your favorite Charity and ASI will match up to $500 per year!
Employee Assistance, Travel and Discount Programs. From helping you navigate the healthcare system, to providing resources and assistance to parents and caregivers of children with development disabilities.
Flexible, voluntary benefits including Accident Insurance, Identity Protection, and Legal Assistance
Wellness program including Nutritional Counseling and Gym Membership Reimbursements
How we create value
Our strategic drivers are the foundations from which we deliver for all our stakeholders: High Impact Intelligence, Enduring Relationships, Connections without borders and Future fit. You can find out more about our values here.
Our Inclusive Culture
We are committed to exploring the possibilities of working smarter. This means we'd like to hear from you, whatever way you like to work.
We have a long-term commitment to building inclusive workplaces; we value diversity in our workforce and welcome enquiries from everyone. If you need assistance or a reasonable adjustment due to a disability please let us know as part of your application and we will assist. You can find out more about our inclusive culture here.
Abrdn is an affirmative action - equal opportunity employer.
We are an affirmative action - equal opportunity employer.

We're committed to providing an inclusive workplace where all forms of difference are valued and which is free from any form of unfair or unlawful treatment. We define diversity in its broadest sense – this includes but is not limited to our diversity of educational and professional backgrounds, experience, cognitive and neurodiversity, age, gender, gender identity, sexual orientation, disability, religion or belief and ethnicity and geographical provenance. We support a culture that values meritocracy, fairness and transparency and welcomes enquiries from everyone.
If you need assistance or an adjustment due to a disability please let us know as part of your application and we will assist.
We can't find any similar jobs at the moment.