Remuneration Regulation Analyst
abrdn
Posted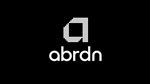 Full Time
Contact:

Recruitment Team
Reference:

R0067361
Job Description
Job Title: Remuneration Regulation Analyst
Job Type: Secondment – 6 months
Location: Edinburgh
Reports to: Head of Executive Remuneration and Governance
abrdn is one of the world's largest investment companies, and we are built on a long standing culture of caring about the future and making a positive impact. Together we invest for a better future. We do it to make a difference to the lives of our clients and customers, our employees, society and our shareholders. Our strategy is to build a vibrant and value-creating purpose-led organisation, with the current and future needs of our stake holders at the heart of all we do.
The role will monitor regulatory change and risk/conduct and remuneration activities to ensure that systems and processes are developed, maintained and executed. This will ensure that Remuneration Regulations are complied with and any changes in the regulatory environment are captured. The role will work with the Head of Executive Remuneration and Governance to ensure they are fully briefed and able to coach senior business leaders and will, on occasions, work with middle management to ensure compliance. The role will be accountable for working with other areas of Reward and interpreting data to ensure compliance with regulatory rules. They will own specific regulations to lead and ensure compliance across the business
Responsibilities
Remuneration Regulation Governance: Delivering and maintaining a Governance framework to ensure that there is rigour and control around ensuring that the organisation is fully compliant with all regulatory requirements and any risks in relation to compliance are managed effectively

Remuneration Disclosures: Collate, maintain and analyse data sets to support relevant remuneration disclosures.

Remuneration Committee: Input into the preparation of Remuneration Committee papers and complete any relevant actions and outputs that arise from the Remuneration Committee meetings. This may involve ensuring relevant data is collated, analysed and translated for those meetings to provide strategic insight. Supporting the Senior RemCo & Exec Pay Consultant to prepare for Remuneration Committee meetings and ensure that discussions from those meetings are factored into the approach to ensuring Regulatory compliance across the business

Remuneration Regulations: Staying abreast of regulatory changes and developments. Project managing the business to ensure Regulatory compliance through the utilisation of effective tools, processes and procedures. The role will also involve developing and iteratively improving these tools, processes and procedures. Working with other areas of HR and Reward to collate and interpret data to effectively identify risk areas and action accordingly. Responsible for regulatory reporting requirements.

Remuneration Regulation Governance: Document a governance approach to ensure full compliance and visibility of new regulations globally. Conduct gap analyses of current practice vs. new regulations.
Skills & Experience
An awareness of what, and how, the wider business strategy can be supported through an effective Pay Strategy which is executed successfully

Strong Microsoft Excel skills

Numerical and data analytics and insights experience

Experience of contributing to Remuneration Committee papers for key stakeholders

Results orientated with the ability to manage multiple priorities and projects

Awareness of risk management

Stakeholder management

Project management experience
Our Benefits
There's more to working life than coming home with a good salary. We have an environment where you can learn, get involved and be supported.
When you join us, your reward will be one of the best around, including 40 days annual leave, a 16% employer pension contribution, a discretionary, performance based bonus, private healthcare and a range of flexible benefits including gym discounts, season ticket loans and access to an employee discount site amongst many others. You can read more about our benefits here.
How we create value
Our strategic drivers are the foundations from which we deliver for all our stake holders: High impact intelligence, Client & customer-led growth, Belief in our trusted brand and Future fit. You can find out more about our values here.
Our Inclusive Culture
We are committed to exploring the possibilities of working smarter. This means we'd like to hear from you, whatever way you like to work. We have a long-term commitment to building inclusive workplaces; we value diversity in our workforce and welcome enquiries from everyone. If you need assistance or a reasonable adjustment due to a disability please let us know as part of your application and we will assist. You can find out more about our inclusive culture here.
We're committed to providing an inclusive workplace where all forms of difference are valued and which is free from any form of unfair or unlawful treatment. We define diversity in its broadest sense – this includes but is not limited to our diversity of educational and professional backgrounds, experience, cognitive and neurodiversity, age, gender, gender identity, sexual orientation, disability, religion or belief and ethnicity and geographical provenance. We support a culture that values meritocracy, fairness and transparency and welcomes enquiries from everyone.
If you need assistance or an adjustment due to a disability please let us know as part of your application and we will assist.
We can't find any similar jobs at the moment.