Trainee Grill Chef - Table Table Esk Valley
Table Table
Posted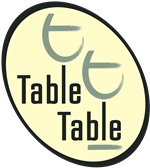 Part Time
Contact:

Human Resources
Reference:

722931
Trainee Grill chef
If you are looking for a kitchen position with excellent training and career opportunities then Esk Valley Table Table part of the Whitbread group could be the place for you.
At Table Table we serve our guests the nation's favourite pub food! So, you'll help our kitchen deliver great food to every guest… From preparing, cooking and presenting food to the highest of standards. Taking responsibility for starters and desserts, you'll create an unforgettable first impression for all guests before delivering an awesome end to their meal.
We have an award-winning apprenticeship programme too, so could offer you the opportunity to earn qualifications alongside completing your core training for the role
Your skills and experience
You don't need previous experience to join us in this role, it's all about what you can bring as a person. You'll need to
Have an ability to learn new skills quickly
Be organised and strong communication
Have a passion for food and delivering high standards
Have the motivation to deliver an incredible customer experience every time in a fast-paced environment
What is a Kitchen Team Member?
Working alongside the grill chef, you'll have an eye for detail, striving to deliver a great product in a fast-paced environment whilst taking great pride in keeping the kitchen and all the equipment clean and maintained.
You'll be responsible for starters and desserts, but also be able to assist in other areas when things get busy.
This is a hands-on role however with your strong team player approach you'll always be ready for a challenge.
Naturally, you'll strive to achieve and maintain a spotless kitchen in line with key health & safety and food & hygiene standards.
Work with Whitbread
At Whitbread, we've a proven 278-year track record of helping people reach their full potential. We were voted a Top Employer for the ELEVENTH year running in 2021.
As a Team Member, you'll build a career with Whitbread, enjoy the chance to shine every day with our training programmes steering you on your path to even more. Plus, there's great benefits like:
A wide range of discounts retail and leisure discounts including gym membership and 02 price plans (which can be shared across 5 family members or friends)
The Whitbread Privilege Card giving you 25% discount across our Restaurant brands such as Beefeater and Brewers Fayre, and up to 50% on hotel rooms
Huge discounts on our 'Premier Inn famous' Hypnos mattresses and beds
Pension scheme with employer contribution and Annual Sharesave scheme
50% off food whilst on shift
If you didn't know… Whitbread is known for the UK's most loved hotel Premier Inn and some of the best-known restaurant brands. Over the years we've grown to have restaurants across the nation. There are no limits to your ambition. We're truly proud to give great experiences to millions of guests and create long term career opportunities for people like you!
If all of this sounds like you…. Apply today to start your Whitbread journey!
Whitbread is an inclusive employer. We believe that everyone is unique and there should be no barriers to entry and no limits to ambition. We welcome your application whatever your background or situation. Under-represented groups such as women, ethnic minorities, people with disabilities & members of the LGBTQ+ community (those who identify as gay, lesbian, bi-sexual, trans sexual, non binary or use another term), are strongly encouraged to build a career with us. We are open to part-time and flexible working and, where possible, will try to support this.
We can't find any similar jobs at the moment.