Delivery Lead
abrdn
Posted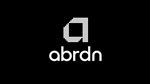 Full Time
Contact:

Recruitment Team
Reference:

R0067096
Job Description
Role title: Delivery Lead
Role type: Permanent
Reports to: Head of Domain - Distribution
Function: Group Technology
Location: Edinburgh or London
abrdn is one of the world's largest investment companies, and we are built on a long standing culture of caring about the future and making a positive impact. Our strategy is to build a vibrant and value-creating purpose-led organisation, with the current and future needs of our stake holders at the heart of all we do.
Role Purpose
Owns both the delivery of the change portfolio for the Sales, Marketing & Distribution domain and the performance of the BAU services in use by the Domain. Works to ensure that programmes and projects are delivered when needed by the business within their cost envelope and to a high quality, and that operational services are available and performing.
This role predominantly faces a strategic supplier and is responsible for that Supplier's successful delivery of technology changes and services across the full lifecycle (development, change and operational and retirement).
An experienced, charismatic leader and key decision maker, with exemplary strategic insight and problem solving capabilities - setting the direction and priority for the areas under her/his control – working closely with Business Consultant and Lead Solution Architect.
Key Outcomes
Business and Relationship Management
Maintain effective internal/external customer, and partner relationships to contribute insights and execution of technology's role in the running/strategic planning that supports the scope in question.

Works to identify and balance priorities including, for example, the introduction of new functionality / capability alongside the performance and health of live systems.

In order to fulfil the outcomes above, the role holder will direct and prioritise supplier activity on a regular basis. Acting as a senior point of escalation when conflicts or barriers to progress arise.

Where relevant, actively engages in, performs and/or supports, business change activities – directly and also via Supplier project managers.

Responsible for Supplier Performance Management – monitoring, reporting and correcting performance where necessary, as part of the performance management framework.
Portfolio Management and Delivery of Change
Develop and maintain a blueprint and strategic change roadmap for the sub-domain. Working in tight alignment with Business Consultant and Lead Solution architect.

Develops the portfolio of change for the sub-domain. Ensure a deliverable and affordable change portfolio is in place and dynamically maintained.

Works with Supplier to ensure that forward Demand is understood, and that sufficient capability and capacity is available to fulfil the change portfolio

Owns the Initiation and Mobilisation of a Change initiative – including engaging with supplier as they change moves forward

Coordinates the execution and fulfilment of the change portfolio for the sub-domain – ensuring that supplier delivers to time, budget and quality.

Holds overall budgetary and financial accountability for the sub-domain, ensuring that financial processes are followed and that financial targets are met.

Holds overall accountability for the safe and secure delivery of new and changed functionality into service, including the quality of delivery and the readiness of the operational and business teams.
Operational Service Performance
Active life-cycle management of the services being used to operate the business for the sub-domain in question. That includes active monitoring of Service Level performance and oversight of improvements to, exploitation of, and retirement of, operational systems

Ensuring that operational services are fulfilling their purpose and working effectively. Ensuring suppliers are taking steps to resolve any persistent issues through the established Problem Management mechanisms

Working closely with key stakeholders to ensure that perception and satisfaction with the operational services is good. Also working with supplier to resolve where issues arise

Ensure that suitable service continuity plans are in place and tested – such that the business can have confidence that it can continue to operate in the event of an unforeseen issue
Skills & Experience
Proven ability to identify shifting priorities and make interventions dynamically – balancing risk and minimising wasted investment

Good knowledge of the asset management industry and robust knowledge of the available technology (e.g. Salesforce.com) and the developing FinTech landscape

Strong understanding of the business processes supported and the business outcomes – specifically those in the sub-domain in question

Outstanding Programme and change delivery experience - particularly when delivery is undertaken by a 3rd party supplier rather than a direct team of individuals

Solid knowledge of operational service management practices and norms

Excellent Supplier Management capability – driving supplier activity and holding them fully to account

Outstanding communication and interpersonal skills and the ability to work across team and suppliers
Our Benefits
There's more to working life than coming home with a good salary. We have an environment where you can learn, get involved and be supported.
When you join us, your reward will be one of the best around, including 40 days annual leave, a 16% employer pension contribution, a discretionary, performance based bonus, private healthcare and a range of flexible benefits including gym discounts, season ticket loans and access to an employee discount site amongst many others. You can read more about our benefits here.
How we create value
Our strategic drivers are the foundations from which we deliver for all our stake holders: High Impact Intelligence, Enduring Relationships, Connections without borders and Future fit. You can find out more about our values here.
Our Inclusive Culture
We are committed to exploring the possibilities of working smarter. This means we'd like to hear from you, whatever way you like to work.
We have a long-term commitment to building inclusive workplaces; we value diversity in our workforce and welcome enquiries from everyone. If you need assistance or a reasonable adjustment due to a disability please let us know as part of your application and we will assist. You can find out more about our inclusive culture here.
We're committed to providing an inclusive workplace where all forms of difference are valued and which is free from any form of unfair or unlawful treatment. We define diversity in its broadest sense – this includes but is not limited to our diversity of educational and professional backgrounds, experience, cognitive and neurodiversity, age, gender, gender identity, sexual orientation, disability, religion or belief and ethnicity and geographical provenance. We support a culture that values meritocracy, fairness and transparency and welcomes enquiries from everyone.
If you need assistance or an adjustment due to a disability please let us know as part of your application and we will assist.
We can't find any similar jobs at the moment.