Senior Business Analyst & Business Analyst
Virgin Money
Posted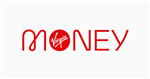 From £23,000 per annum
Full Time
Contact:

Human Resources
Reference:

692391
Business Analysis Community of Practice (Senior BA and BA opportunities available)

Business Unit: Change & Delivery, IT
Location: UK Flexible - Work in a way that works for you
Salary: £23,000 - £53,000 (BA to SBA range - DOE)
Contract Type: Permanent

Disrupt the status quo. It's a simple statement that tells you everything about our ambition. It's about thinking what money could be, instead of what it's always been. Thinking this way gives us so many opportunities to make our customers happier. We're not like other banks – and we want you to help us be even more exceptional.
The Business Analysis Community of Practice - in a nutshell:
Our Business Analysis community is growing and we are seeking like-minded people to join our team and help us in our quest.
The Business Analysis community work collaboratively with a range of stakeholders to identify and understand opportunities, to explore the art of the possible and to turn great ideas into great designs. We like people to challenge the norm, think outside the box and to deliver a well-defined vision of our future needs whilst creating just the right level of documentation including key artefacts such as business process maps and user stories.
We are proud of our approach to continuous learning and development and are on a journey to strengthen our community of practice. We are working collaboratively to create standards of best practice and to define our Business Analysis competencies across the board.
Key BUSINESS ANALST activities include:
Engaging with stakeholders to build strong working relationships
Ability to communicate effectively
Ability to identify and understand business ideas
Applying analytical techniques in order to define and communicate business requirements
Gathering detailed requirements from high level features
Analysing the business impact of the change and ensure that the business is ready and prepared for the change
Participating in improvement initiatives that contribute to the on-going development of the business analysis competency
We would love you to have demonstrable experience of the following:
Business Analysis/Business Readiness experience
An idea of Project delivery methodology, such as agile and waterfall
Be a self-starter, well organised and able to work independently on complex tasks and deliver high quality results
Ability to act as a champion for change
Ability to work in a fast paced change environment
For our SENIOR BUSINESS ANALYST roles we also expect individuals to also:

Scope and shape up ideas to understand the landscape
Ability to communicate effectively with different levels of stakeholder seniority
Understanding different stakeholder personality types and adapting communication styles accordingly
Plan, co-ordinate and lead business analysis activities on larger projects utilising all the tools available to deliver business requirements
Lead on business readiness plans and deliverable ensuring smooth transition for our colleagues around the bank
Coach and develop other members of the Business Analysis community to ensure a consistent high-quality output that meets the needs of our customers
Promoting and demonstrating best practice aligned to our delivery frameworks
Lead improvement initiatives that contribute to the on-going development of the business analysis competency
For our senior roles we would also love you to have:
Previous experience working as a Business Analyst on a range of project types and durations
Experience of working in both agile and waterfall
Able to influence others to achieve desired outcomes
RED HOT Rewards, what's in it for you:
A generous holiday package and the option to buy more!
Private Medical Insurance - with the option to extend to family members.
Life Insurance benefits.
Generous Income Protection benefits.
Pension! A market leading pension – we'll top up your contributions too.
Flexible benefits – customise your rewards to work for you!
Inclusion at Virgin Money
Inclusion is at the heart of everything we do here at Virgin Money. It's good for you, it's good for us and it's amazing for our customers. We know that great minds don't think alike, so we rely on your diverse thoughts, feelings, beliefs and backgrounds to be the best we can possibly be. Got any questions about this or need some support with your application? We'd love to hear from you so get in touch with our friendly team at careers@virginmoney.com or HRUKRecruitment@cybg.com
Point to note…
At the minute, depending on which team you are joining, lots of us are working from home. This is something that may change over time, and if so, we will come together in one of our hub locations, giving you the chance to meet your new colleagues in person. We will of course, make sure you have the IT equipment to access our systems and to interact digitally with your new team and colleagues, but we thought it best to let you know this in advance, so you can make sure you are set up to work safely and productively. If you have any questions on this let us know!

Now the legal bit…
If we offer you a job and you accept, there are some checks we need to complete before you can start with us. This will include a credit and criminal record check, as well as providing 3 years' worth of satisfactory references.
We can't find any similar jobs at the moment.