Senior Project Manager
Virgin Money
Posted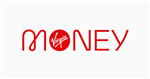 From £62,000 per annum
Full Time
Contact:

Human Resources
Reference:

692390
Job Title: Senior Project Manager
Business Unit: Change & Delivery
Location: UK, Flexible
Salary: In the region of £62,000 per annum DOE
Contract Type: Permanent
Here is where we belong.
Virgin Money are on a quest to challenge the norm and do things a little bit differently so we're always on the lookout for talented individuals who share our passion. It's safe to say there's a lot going on at the moment and Data Solutions Change Delivery have an exciting opportunity for a Senior Project Manager to help deliver our exciting portfolio.
Our approach is to understand the opportunity and explore the art of the possible, to turn great ideas into great designs. Find fantastic solutions to not only meet the need but truly innovate and help to change the face of banking. Planning and mobilising for successful delivery are key so you can deliver the right outcome at the right time for the right price.
We want to reimagine how we work, to say goodbye to traditional working conventions that don't reflect the world we live in today, and help you live your best life. A Life More Virgin will create a healthier, more flexible work-life balance, enabled by digital tools and a different approach to our workplaces.
The role of Senior Project Manager in will be responsible for leading project/ programme teams and managing all aspects of the project management life-cycle to ensure successful delivery of projects for our Sponsors, Stakeholders and Customers.
Day to day you'll be involved in:


• Mobilising and managing projects and change initiatives using formal methodologies and lifecycles
• Developing and managing a stakeholder engagement plan ensuring continuous and clear communications with sponsors, business owners and impacted suppliers
• Working with project sponsors to develop scope and business cases including financials and project plans
• Developing and maintaining a disciplined change control process to make sure changes are formally agreed
• Managing the project visibly against the project plan including schedule and budget, making changes where necessary
• Ensuring the project adheres to the Change Book of Standard Procedures and governance framework
• Working with internal / external stakeholders and suppliers to design innovative solutions and establish requirements and priorities
• Establishing resourcing requirements for the project and work with Portfolio/Programme leads to optimise the mix of internal/external resource and develop solutions to resource shortfalls
• Ensuring the project delivers on time and within budget whilst remaining aligned to the strategy
• Taking accountability, assessing situations and making critical decisions when faced with complex demands and issues that can, and will, arise throughout the project life-cycle
• Leading and coordinating teams of diverse technical and non-technical resources across multiple geographic sites and engaging effectively with external 3rd party service providers
We'd love you to have:


• Experience of project management, delivering quality projects on budget and on time
• Good understanding of the financial sector - sound business acumen and judgment; ability to see and communicate technology challenges in business terms; ability to understand and deliver business value
• Experience of Financial and Risk Regulatory Reporting environments
• Experience of managing change in decision systems and regulated model environments
• A collaborative and positive approach
• Exposure to all types of releases such as rapid deployment and the more traditional release methods
• Highly articulate with exceptional communications and inter-personal skills.
• Proven leadership, influencing and decision making skills.
• Strong planning, problem solving skills
• Experience of regulated environments
• Experience of financial and Risk data driven landscapes
• Knowledge of Agile project methodology
• Resilience to stimulate debate and challenge proposals to ensure best outcomes achieved
• A sound understanding of project management methodologies
• A natural flair for successfully leading and inspiring teams
• Experience of managing successful relationships with partners and 3rd parties
• The ability to think strategically
Come and be awesome! Hit apply on the button below.
The above is our wish list so if you're not ticking all the boxes – don't worry, still apply as we'd love to hear from you. We also appreciate that as we are recruiting for different levels of experience, you may not have all of the above.
RED HOT Rewards
• A generous holiday package and the option to buy more!
• Private Medical Insurance - with the option to extend to family members.
• Pension! A market leading pension – we'll top up your contributions too.
• Flexible benefits – customise your rewards to work for you!
Inclusion at Virgin Money
Inclusion is at the heart of everything we do here at Virgin Money. It's good for you, it's good for us and it's amazing for our customers. We know that great minds don't think alike, so we rely on your diverse thoughts, feelings, beliefs and backgrounds to be the best we can possibly be. Got any questions about this or need some support with your application? We'd love to hear from you so get in touch with our friendly team at careers@virginmoney.com or HRUKRecruitment@cybg.com
Point to note…
At the minute, depending on which team you are joining, lots of us are working from home. This is something that may change over time, and if so, we will come together in one of our hub locations, giving you the chance to meet your new colleagues in person. We will of course, make sure you have the IT equipment to access our systems and to interact digitally with your new team and colleagues, but we thought it best to let you know this in advance, so you can make sure you are set up to work safely and productively. If you have any questions on this let us know!
Now the legal bit…
If we offer you a job and you accept, there are some checks we need to complete before you can start with us. This will include a credit and criminal record check, as well as providing 3 years' worth of satisfactory references.
We can't find any similar jobs at the moment.