Senior Early Years Practitioner - Longniddry Primary School
East Lothian Council
Posted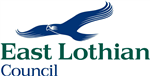 £28,414 to £32,027 per annum
Full Time
Contact:

Human Resources
Reference:

EAL06162
Vacancy Information
It is East Lothian Council's policy that successful applicants will be placed on the first point of the salary scale.
Days and Hours of Work:
Monday & Wednesday 08.00 - 18.00, Tuesday: 08.00 - 13.15, Thursday: 08.00 - 13.00 & Friday: 12.45 - 18.00
This is a 52 week non-sessional post i.e. it will include working during the school holidays
To Start: ASAP
Longniddry Primary is a non denominational, co-educational primary school situated on the coastline of East Lothian. The school serves the village of Longniddry and its surrounding area. There is planned building expansion to the village with 400 news houses currently being built.
The school was originally built in 1931 and an extensive building programme in the 1970's led to a 2 storey extension being added in 1978. More recent improvements have been made to the building including a Nursery extension and upgrading of all internal facilities. Further work is planned to accommodate a rising school and nursery roll. The school currently has 9 classes plus our nursery.
Our nursery operates a 48 week model and is open between 8.15am and 5.45pm. The children attend nursery 2 allocated days a week (plus alternate Friday's) to access their entitlement to the Scottish Government funded 1140hrs of free Early Learning and Childcare. Our nursery capacity is currently 24 children for each session. Our Early Years Practitioners are a motivated and enthusiastic team who are led by a Senior Early Years Practitioner. The nursery team are also supported by the Depute Head and Head Teacher. Our nursery is very much part of the wider life of the school and local community.
Our school and nursery have enthusiastic children, supportive parents/carers and committed staff – a fantastic combination.
Job Details
To work as part of and supervise on a day to day basis, a team of early learning and childcare practitioners, in delivering a high quality child centred service which supports the needs of children and families and enables each child to achieve their potential within a caring, safe and welcoming environment.
Please download the Job Outline/Person Specification (available under 'Job Attachments') for the full range of tasks and duties associated with this job. You will need to refer to these in order to complete the application form. You must ensure you meet every 'essential' criteria stated on the Person Specification to be considered for interview.
The 'East Lothian Way'– values and behaviours we expect our employees to demonstrate in their everyday work. Should you be invited to interview, you may be asked questions based on these behaviours. Please refer to the document via the link to familiarise yourself with them.
Job Requirements
Qualifications
You must be educated to HNC level in Early Education and Childcare or hold SNNB/HNC/SVQ3 qualifications in Childcare/Education or equivalent and be able to evidence additional learning and knowledge of current practice and legislation in relation to Early Learning and Childcare.
PVG/Disclosure Requirements
This post is considered as Regulated Work with vulnerable children and/or protected adults, as specified in the Protection of Vulnerable Groups (Scotland) Act 2007.
All preferred candidates for posts carrying out regulated work with these groups will be required to become a PVG Scheme member, or undergo a PVG Scheme update if they are already a member, prior to any formal offer of employment being made by East Lothian Council.

Please note: PVG member's records are constantly updated with any new vetting information that arises. Any information that is disclosed on a PVG membership or update check, if relevant to the post being applied for, will be discussed with the applicant and investigated prior to any formal offer being made.
Please note:
If you have spent more than 3 months working or living outwith the UK in the last 5 years then you will be required to present a copy of an overseas criminal record check. Details of how to apply and contact details can be found on the GOV.UKwebsite.
Additional Information
For additional East Lothian Council employment information please click on the following link:
www.eastlothian.gov.uk/nonteachinginfo
Further details on all East Lothian Council Primary and Secondary Schools, including individual school websites can be found here: Primary and Secondary Schools
If you have any difficulties creating an account on MyJobScotland or applying for this post please contact the MyJobScotland support team via this link https://www.myjobscotland.gov.uk/contact-us.
If you require further information about this vacancy, please call 01620 827868, or email us on recruitment@eastlothian.gov.uk
Please note: We do not accept CV's (either electronically or by mail). All our vacancies must be applied for by fully completing the on-line application form. Although there is an 'import data from my CV' function on MyJobScotland, this only imports very limited data and should not be relied upon to complete the application form.
We can't find any similar jobs at the moment.