Accountant
Highland Housing Alliance
Posted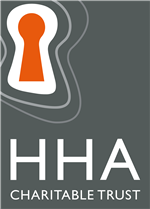 £46,000 per annum
Full Time
Permanent
Contact:

Recruitment Team
Accountant
Job Type: Permanent, Full time
Salary: circa £46,000 per annum (depending on experience)
Highland Housing Alliance (HHA) is a development Company set up to work in partnership with The Highland Council, housing associations, Scottish Government, private landowners, and developers to help build more homes of all tenures for people in the Highlands. In addition to this, we also provide a management service to our customers.
We are a fast growing group of companies and our fantastic team all work closely together and have a strong team ethic where everyone shares responsibility for good management practice.
We have an exciting new position for an experienced Accountant to join our close-knit team.
Overview of Role
The role will involve assisting the Chief Executive with the preparation of financial models, cash flows, long term asset management as well as overseeing our corporate officer who maintains the accounting records and our lettings team who deal with rental income and factoring invoices for some 400 properties. The successful candidate will be responsible for the operations of the finance function, ensuring the efficient and accurate reporting of financial statements, the management of cash and assets, and the use of strong financial controls for HHA and its four limited liability partnerships along with the HHA Charitable Trust
Duties and Responsibilities:
* Prepare and monitor detailed budgets, monitor performance against budget and explain variances. * Prepare forecasts as required.
* Prepare quarterly management accounts including project analysis and profit and loss against budget.
* Prepare reports in accordance with lender requirements on a quarterly and annual basis
* Prepare annual statutory accounts and related support documentation in conjunction with appointed auditors and in accordance with legislative accounting requirements.
* Prepare reports for the board of directors, make presentations at board meetings and annual general meetings as required.
* Work to corporate reporting timescales to ensure finance reports are complete, accurate and on time
* Monitor income and expenditure on revenue and capital projects.
* Monitor and maintain banking, online banking, and liaison with the banks, and check bank reconciliations on monthly basis.
* Manage and support the Corporate Officer with day-to-day income and expenditure, and the correct recording of transactions.
* Maintain payroll records, returns etc and compliance with all legal and tax requirements including PAYE, P11Ds, Pensions.
* Maintain VAT and CIS records, returns etc and compliance with all legal requirements.
* Oversee transition to Making Tax Digital compliant accounting software.
* Advise on all aspects of VAT and LBTT regarding proposed developments and daily operations – taking professional advice where appropriate.
* Support Auditors in annual audits and Corporation Tax returns.
* Regularly review Financial Controls and, with the CEO and board, improve and update as required
* Assist with Company Professional Indemnity Insurance and other relevant insurances as they arise.
* Oversee credit control and ensure that funders' remittances are claimed and received on time.
* Ensure that all project funding has been received, correctly allocated, and reconcile with funder's own statements.
* Assist with factoring reconciliations and invoices
* Prepare regular and ad-hoc reports as required by the Chief Executive.
* Assist the Chief Executive with introduction of new stock software including integration with accounting records
* Manage and develop the provision of management information within the company, identifying opportunities for improvement to systems and processes.
* Assist the CEO with financial feasibilities for development projects, raising new funds, etc.
* Support CEO as required with legal documentation such as agreements for services, supplies, funding, etc.
* Support all staff with the accounting and finance aspects of their work.
* Other tasks as determined from time to time.
To be successful in this role, you will have an accounting qualification and be an experienced Accountant with proven experience of working at an appropriate level within an accounting function in a commercial environment, meticulous attention to detail and be computer literate. You will have knowledge of accountancy practices and financial controls with excellent organisational and time management skills with the ability to fit into our small team.
Previous experience of property development and property management sector experience would be ideal but not essential.
In return, you will be joining an established Company with a genuine opportunity to make your mark in a rewarding industry.
To apply please send your CV along with a covering letter that outlines why you are a good fit for this role by close of business on 28 October 2021.
We can't find any similar jobs at the moment.