Technical Solution Specialist
BT
Posted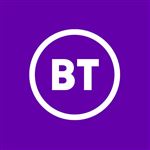 Full Time
Contact:

Human Resources
Reference:

165603
Our mission is to break down the barriers of today to release the potential of tomorrow. Join us today and release yours.
There are two things that we want to share with anyone considering joining us.
Firstly, we've got big ambitions for our colleagues and the future of the organisation. These include our vision that inclusion and accessibility drive every conversation we have and every decision we make. We want our workforce to fully represent the communities and customers we serve, because a diverse business is a better business. We value every colleague, their diversity and the contribution that they make. When we say you're welcome at Openreach, we really mean it.
Secondly, the one thing the pandemic has taught us is that a lot of current and future colleagues, where and when possible, want to embrace hybrid working. Therefore, we are introducing smart working at Openreach. Smart working means having the flexibility to choose, as a team, how and where you work depending on your team's deliverables and needs; when you are at your shared core location to connect with others and when not. It may not be for every role, and, as part of the recruitment process, you'll have the chance to discuss smart working and how it might work for the job you are applying for.
About this role
The purpose of this role is to be accountable for the deployment of the mobile apps as used by our 30,000 engineering workforce and tens of thousands of partners to underpin business benefit realisation and a great user experience.
Our mobility platform is modernising all the time and you will be at the forefront of leading the latest technology and helping to shape our digital mobile strategy. You will manage a team to provide inlife support to Openreachs workforce for mobile apps and devices. You will work close with both internal business and external customers, understanding their requirements and building great relationships as well as working closely with BT Technology to ensure successful IT delivery for Openreach.
You'll have the following responsibilities
Lead on developing the technical roadmap for mobile app deployment, including user experience testing.
Provide leadership and inspire a team to be as passionate as you about mobile technology to provide inlife support using various channels including social media.
Lead and contribute towards the evolution of the digital mobile strategy.
Contribute technical insight and recommendations to the business or technical experts to resolve issues or inform operational, contract and commercial decisions.
Responsible for the Project Management/Agile Product ownership of solutions in-line with wider architecture and security standards, whilst ensuring the solution aligns with the wider IT Strategy and roadmap.
Work in partnership with the business to write strong business cases with clear rationale for IT investment.
Provide leadership across a company wide virtual team to ensure projects are successfully delivered and responsible for the management of band E managers and team members.
Solving problems with components (in-house and 3rd party); may introduce new components or features. Where appropriate, managing 3rd party contractors.
You'll have the following skills & experience
Self-motivated, passionate about Digital IT and can work with autonomy.
Strong communication and negotiation skills to broker the best outcomes across senior stakeholders and manage expectations ongoing.
Ability to manage a team of employees as well as subcontractors.
Experience across the software engineering lifecycle with a deeper specialism in one or more area. This experience will allow you to:
Recognise cross-business unit opportunity when faced with as-is technical or operational systems and processes.
Engage with and steer technical architects and designers, understanding and driving the concepts and opportunities being delivered.
Be able to 'translate' between Business terminology and Technical terminology, dependent upon the audience.
Cope with multiple, simultaneous and diverse technical ideas/projects.
Having experience of one of the following disciplines: Software Engineering / Mobile App Deployment, Project management/Agile, IT Solution Design, IT Delivery, business analyst or deep insight of a relevant business domain.
Storytelling skills, able to write a strong business case which conveys clearly the rationale for the requirement to ensure approval through a robust business acceptance process.
Benefits
As well as offering a competitive base salary, you'll also have a rewarding bonus scheme, access to equity schemes and an attractive pension offer.
We value different perspectives, skills and experiences. Diversity makes sense for us, our customers and our ambitions. We're creating an inclusive working culture where people from all backgrounds can succeed.
About Openreach
Openreach Limited runs the nation's digital network. We play a key role in British society, helping homes, schools, hospitals, broadcasters, government, businesses and more connect to the world.
We're a wholly owned subsidiary of BT Group, and our customers are the 640+ communications providers who sell phone, broadband and Ethernet services to homes and businesses. And we're on a mission - to make the country's digital network services faster, better and more affordable.
Our people are experienced, resourceful and innovative, working on vital projects that help support the nation at work, in learning, on the move, at rest, at play, in emergencies and much more.
So if you'd like to be a part of an exciting organisation that's making a real difference, why not join us today? You can read more here about working at Openreach.
How to Apply
It's easy to apply online; you just need a copy of your up-to-date CV and to follow the step-by step process. Don't worry if you need to make changes - you'll have the opportunity to review and edit your work on the final page. We look forward to receiving your application!
#LI-OR
We can't find any similar jobs at the moment.