Solicitor (Commercial Property
The Moray Council
Posted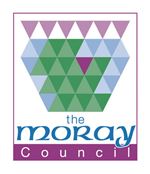 £36,644 to £40,650 per annum
Full Time
Contact:

Human Resources
Reference:

MOR06334
Job Description
To assist in the provision of an efficient service to the Council, its officers and committees in relation to all legal matters.
Requirements
The Legal Services team sits within the Council's Governance Strategy and Performance Service. The team deals with a diverse and complex range of work reflecting the variety of issues for which the Council has responsibility, ensuring that at all times the council operates in accordance with the law in an increasing complex statutory and regulatory environment. The majority of staff time is spent supporting the work of internal clients, namely the various service departments on core matters but staff also routinely provide advice and guidance relative to service policies and procedures, governance issues and also act as legal advisers relative to business transacted at the Council's various Committees and subcommittees.The team also provides representation of the Council in court and tribunals etc and a service to external clients relative to liquor, civic government and other licensing.
• The post of Solicitor will normally have a focus in one of the following areas, but may be required to work across areas:
• Provision of the Litigation and Social Care Service including representation of the Council in Court and Tribunals etc.
• Provision of the Licensing and Regulatory Service including acting as Depute Clerk to the Licensing Board and Legal Adviser to the Licensing Committee.
• Provision of the Commercial Property Service.
• Provision of legal advice to Committees, Members and Officers of the Council both written and verbal.
• Co-operation with other solicitors and assisting in the provision of support and training for Paralegals. Undertaking such other duties as may from time to time be allocated.
Responsibilities
Some post qualifying experience would be of benefit but someone newly qualified would still be of assistance
*LLB & Diploma in Legal Practice & completed traineeship i.e. fully qualified solicitor and Law Society of Scotland - Practising Certificate
Communication skills - oral and written, research/analytical skills, ability to work using initiative, IT literate, time management skills.
Ability to work effectively as part of a Team.
Self confident and self motivated
Experience in a legal environment - ability to manage varied workload
You will be expected to travel efficiently and effectively between various work locations within Moray to meet the operational requirements of the Service. Due to the rural nature of Moray this is normally undertaken by use of a car.
Excellent oral and written communication skills, positive outlook, ability to relate to people at all levels.
Able to form productive working relationships with various Council officials, Elected members and External Solicitors
Capacity to make decisions under pressure
Appreciation, acceptance of and a commitment to the importance of confidentiality Willingness to accept direction/delegation
Ability to work flexibly to meet the needs and demands of the service
Ability to work in a shared office
Ability to work in different offices dependent upon service requirements
Ability to work from home and to take part in secure VC and telephone conference calls as necessary
Ability to attend meetings and court in person and at short notice, as required
Closing Date: 29 October 2021
Starting Salary: £36,644
36.25 hours per week
£18.44 per hour
We can't find any similar jobs at the moment.