Teacher of Primary (0.5 FTE temporary until July 2022) - St Thomas R.C. Primary School
The Moray Council
Posted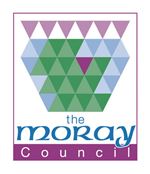 £27,498 to £41,412 per annum
Pro-rata
Part Time
Contact:

Human Resources
Reference:

MOR06317
Job Description
The main duties are as follows:(a) teaching assigned classes together with associated preparation and correction(b) developing the school curriculum(c) assessing, recording and reporting the work of pupils(d) preparing pupils for examinations and assisting with their administration(e) providing advice and guidance to pupils on issues related to their education(f) promoting and safeguarding the health, welfare and safety of pupils(g) working in partnership with parents, support staff and other professionals(h) undertaking appropriate and agreed Continuing Professional Development(i) participating in issues related to school planning, raising achievement and individual review(j) contributing towards good order and the wider needs of the school

The Individual
Applications will also be considered from applicants who are provisionally registered and are able to take up unpromoted permanent positions on a temporary basis.
Full time posts would also be suitable for applicants wishing to apply on a job-share or part-time basis if appropriate.
Applicants shall require to be approved as regards religious belief and character in accordance with the Education (Scotland) Act 1980 and the Self Governing Schools etc (Scotland) Act 1989 The process for obtaining faith approval is further explained at https://sces.org.uk/church-approval/
We can't find any similar jobs at the moment.