SLA08309 - Teacher of Mathematics - Larkhall Academy
South Lanarkshire Council
Posted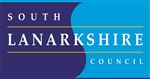 £32,994 to £41,412 per annum
Full Time
Contact:

Human Resources
Reference:

SLA08309
Job Description
About the school: Larkhall Academy is a large secondary school with a roll of just under 1200 pupils. We expect this number to increase significantly in the years ahead as a result of increased primary numbers and the ever-growing number of new houses in our catchment area. Our 9 associated primary schools (Glengowan, Machanhill, Stonehouse, Newfield, Craigbank, Robert Smillie Memorial, Hareleeshill, Netherburn and Dalserf) are linked closely to us through a very strong transition programme and this results in a smooth path to secondary school for our young people.
Our vision is 'To inspire and enable all our young people to flourish and fulfill their aspirations' and our school values are kindness, togetherness and resilience. We hope that you see these reflected in your interaction with the school.
We value our strong relationships with parents & carers and with our community and we aim to maintain open lines of communication to ensure that our young people are fully supported and that any issues raised can be dealt with promptly.
School website: Larkhall Academy
School Twitter: @LarkhallAc
South Lanarkshire Council schools have undergone an £800m+ modernisation programme. The aim of this programme is simple - to create high quality additional support needs and primary and secondary provision in South Lanarkshire - fit for the twenty first century.
It is our mission to make positive meaningful changes in the lives of young people. We aim to provide an exceptional learning and working environment for pupils and staff and work in partnership with parents, support staff and other professionals.
South Lanarkshire Council Education Resources are committed to the education, care and welfare of young people in a childcare environment.
You will assist in the delivery of the curriculum and contribute to whole school initiatives, as appropriate and will carry out the range of duties outlined in Annexe B of "A Teaching Profession for the 21st Century".
Requirements
Please Apply online
All correspondence will be via your email address registered with myjobscotland.
GTC Registration
It is a legal requirement for any teacher teaching in a Scottish state school to be registered with GTC Scotland, General Teaching Council (Scotland) Registration.
Legislative Information
This post is excepted in terms of the Rehabilitation of Offenders Act 1974 (Exceptions) Order 2003.
This post is considered Regulated Work with Children, under the Protection of Vulnerable Groups (Scotland) Act, 2007. Therefore, it is an offence to apply if you are barred from working with children.
Preferred candidates will be required to join the PVG Scheme, or undergo a PVG Scheme Update check, prior to a formal offer of employment being made by South Lanarkshire Council.
Please refer to http://www.disclosurescotland.co.uk for further information about the disclosure process and best practice.
Foreign Police Check
Candidates should be able to detail any gaps in employment and provide a foreign police check where applicable for any periods living or working abroad.
Equal Opportunities and Armed Forces Community Covenant
South Lanarkshire Council is an Equal Opportunities employer and encourages applications from all members of the community. As a user of the disability confident scheme, we guarantee to interview all disabled applicants who meet the minimum competency/behaviour requirements for the position.
South Lanarkshire Council is committed to providing support to members of the armed forces, veterans and their families which is set out in the Armed Forces Community Covenant. Veterans are guaranteed an interview who meet the minimum requirements for the position.
£16,497 to £20,706 per annum
,
Strathaven
£32,994 to £41,412 per annum
,
Larkhall
£32,994 to £41,412 per annum
,
East Kilbride