Cloud Technical Lead
Virgin Money
Posted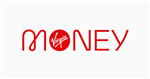 £38,654 to £57,980 per annum
Full Time
Contact:

Human Resources
Reference:

055169
Job Title: Cloud Technical Lead
Business Unit: IT Operations
Location: UK Flexible
hCB Group: C, hCB Role cluster: Technology Lead
Min: £38,654
Max: £57,980
Contract Type: Permanent
Disrupt the status quo. It's a simple statement that tells you everything about our ambition. It's about thinking what money could be, instead of what it's always been. Thinking this way gives us so many opportunities to make our customers happier. We're not like other banks – and we want you to help us be even more exceptional.
IT Operations is a key area of driving our goal to be a Digital First Bank and in the role of Technical Lead - Cloud Platforms, we are looking for a technical leader in modern cloud and digital platforms.
Tell me more…
These roles require a unique blend of technical skills and experience. We'll ask you to:
Work closely with our Digital colleagues in an iterative/agile environment enabling team delivery through technology
Provide oversight to Strategic and Operational Cloud Designs
Scale out enterprise solutions and manage complex environments
Drive the creation of a cloud gold standard
Automate, improve and oversee the design, build, and operation to our Microsoft Azure environments as well as integrate key controls and complex audit and security requirements
Undertake out of hours on-call duties as part of this and future roles within the cloud platform area.
To be successful you will bring these essential skills:
A background in complex Infrastructure and Platforms
Previous experience with Microsoft Azure
Experience in Identity Management (Azure AD)
Commercial experience across designing, deploying and managing cloud environments in Azure
Knowledge of cloud platform design patterns and best practices
Knowledge of PaaS and IaaS (Landing Zones & Enterprise Core Services) as well as technologies and services that bridge on prem and cloud use.
Experience with infrastructure-as-code tools like Terraform & ARM Templates
Proven understanding of Cloud Service Management principles
We'd love you to have:
Experience of containers and container orchestration using Packer, Docker, Kubernetes, and AKS
Knowledge of automation and scripting using tools such as PowerShell, AZ CLI, Python, Bash, Ruby, or JavaScript
Knowledge of logging and monitoring tools such as Prometheus, Grafana, Azure Monitor, Azure
Knowledge of configuration management technologies like Puppet , Chef or Ansible
Log Analytics, Azure App Insights, New Relic, or Datadog
Experience of pipeline build/deploy tools such as Azure DevOps, TFS, or Jenkins
Strong understanding of production scale multi-tiered systems architecture and service management principles
Enthusiasm and shown initiative with cloud environments
An expansive mind-set with proven record dealing with on prem infrastructure and cloud services
Proven hands-on experience of Azure or AWS. Certification is a bonus but not a requirement
Excellent written and verbal communication skills with the ability to engage technical and business stakeholders at all levels, as well as strong technical documentation skills.
RED HOT Rewards:
A generous holiday package and the option to buy more!
Private Medical Insurance - with the option to extend to family members.
Pension! A market leading pension – we'll top up your contributions too.
Flexible benefits – customise your rewards to work for you!
Inclusion at Virgin Money
Inclusion is at the heart of everything we do here at Virgin Money. It's good for you, it's good for us and it's amazing for our customers. We know that great minds don't think alike, so we rely on your diverse thoughts, feelings, beliefs and backgrounds to be the best we can possibly be. Got any questions about this or need some support with your application? We'd love to hear from you so get in touch with our friendly team at careers@virginmoney.com or HRUKRecruitment@cybg.com
Point to note…
At the minute, depending on which team you are joining, lots of us are working from home. This is something that may change over time, and if so, we will come together in one of our hub locations, giving you the chance to meet your new colleagues in person. We will of course, make sure you have the IT equipment to access our systems and to interact digitally with your new team and colleagues, but we thought it best to let you know this in advance, so you can make sure you are set up to work safely and productively. If you have any questions on this let us know!

Now the legal bit…
If we offer you a job and you accept, there are some checks we need to complete before you can start with us. This will include a credit and criminal record check, as well as providing 3 years' worth of satisfactory references.
We can't find any similar jobs at the moment.