Senior Finance Business Partner
Network Rail
Posted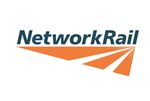 £51,156 to £57,551 per annum
Full Time
Contact:

Human Resources
Reference:

IRC2218563
Senior Finance Business Partner
Location
Glasgow, GB
Department Name
Scotland Region
About Network Rail
We at Network Rail are dedicated to becoming one of Britain's best employers and believe this starts with placing the candidate at the heart of everything we do!
Our ambition to be responsive to passengers and freight users, drives us every day and we're empowered to do the right thing for those who use the rail network. We actively challenge unsafe practices and take responsibility for addressing risks, resolving issues and protecting safety and wellbeing.
Scotland's Railway covers a large geographical area from the Borders to Thurso at the far tip of the North East of Scotland, accounting for almost 20 per cent of the UK rail network. We provide rapid access along busy commuter routes to our seven cities, servicing the varied needs of our business and leisure commuter services, including cross border services and rural services. We have up to 50 freight services operating every day and we are steadily building capacity for this to grow.
Our colleagues are encouraged to work flexibly as we know that busy lives don't always fit around a traditional working pattern, if you need flexibility to complete your role (e.g. home working, part time, job share, caring responsibilities, compressed hours work pattern etc.), just let us know and we will do our upmost to help you to invest in your career with us while balancing other aspects of your life.
For more information about Network Rail click here.
Brief Description
As Senior Finance Business Partner you will be the regional finance lead for Property, managing all aspects of period end accounting, forecasting, budgeting and reporting covering Income, Opex and Capex. Reporting to the Financial Controller, you will work as an integral member of the Property team and be responsible for facilitating effective decision making with the provision of timely and accurate financial information considering both internal and external factors. You will positively challenge Senior Leaders, budgets and business activities ensuring delivery of optimum business outcomes.
About the role (External)
Key Accountabilities
· Consolidate, critically review and provide technical advice and guidance on periodic financial results and forecasts to Identify and monitor risks, opportunities and efficiencies to minimise the financial and legal impact on the business area.
· Provide robust professional recommendations and financial guidance on accounting guidelines and standards to enable the business to be financially and legally compliant.
· Provide technical and professional oversight of the periodic accounts, relevant analysis and preparation of business plans and budgets to enable the business to make effective decisions.
· Develop, understand and influence the cost and income drivers relevant to the business area to deliver the yearly business plan and manage to the overall settlement by effective decision making.
· Influence, coach and challenge senior budget holders in understanding the impact of their period results and forecasts against budgets in order to manage their business more effectively and manage within budgeting limits.
· Proactively challenge budget holders plans and budget submissions to understand the overall plan, providing advice and new initiatives to save costs and be more efficient as an organisation.
· Drive, adapt and deliver key KPI'S and deliverables for the function, highlighting any significant issues and trends with financial and other business results to aid decision makers to make efficiencies.
Job Skills, Experience and Qualifications
Essential
· Membership (or working towards membership) of a relevant accounting body (CIMA/ACCA/ICAEW) or equivalent experience
· Excellent stakeholder engagement and communication skills all levels. This should include Customers; 3rd party representatives, other business & functional leaders and key support personnel.
· Successful relevant experience working in a complex financial environment including demonstrable experience in managing business risks, professional financial control and forward planning.
· Demonstrable record of budget management, governance and ability to understand and interpret commercial and financial landscapes (budgets, forecasts, actual status).
· Significant experience in managing ambiguity in a financial environment with strong evaluation and decision-making skills.
· Excellent technical Financial and Accounting knowledge and application of that knowledge in a complex and commercial environment.
· Educated to degree level in a relevant discipline, for example accounting and finance, business management or equivalent demonstrable experience in finance
Desirable
· Full membership of relevant post graduate professional body (CIMA/ACCA/ICAEW)
· Experience of Oracle based systems
· Substantial experience within multiple finance disciplines
· Knowledge and technical expertise of Government accounting and relevant financial governance
· Understanding of project management principles and experience of managing complex projects to successful conclusion.
How to apply (External)
Salary: £51,156 and rising to £57,551 per annum.
Network Rail Benefits – To find out about what benefits we offer, click here
Closing date: 22/10/2021
Please get your application in as soon as possible, we may close the advert before the listed closing date if we receive enough applications. Late applications will not be accepted.
Click 'apply now' to apply.
We are an equal opportunity employer and encourage people to work flexibly. We welcome applications from everyone. Click here for more information.
We are a Disability Confident Leader employer! Should you need access support to apply for a role, visit Evenbreak's Career Hive.
All offers of employment are conditional upon satisfactory completion of pre-employment checks. Click here for more information
Keeping people safe on the railway is at the heart of everything we do. Safe behaviour is therefore a requirement of working for Network Rail. You should demonstrate your personal dedication to safety on your application.
Due to current restrictions for COVID-19 it is likely that our process in dealing with your application will be delayed, however please note that we are continuing to conduct our interviews on-line.
We can't find any similar jobs at the moment.