Accounts Payable Assistant (Fixed Term Contract)
Aggreko
Posted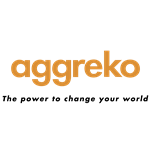 Full Time
Contact:

Recruitment Team
Reference:

JR05476
About Aggreko plc:
Around the world, people, businesses and countries are striving for a better future. A future that needs power and the right conditions to succeed. That's why at Aggreko, we work 'round the clock, making sure our customers get the electricity, heating and cooling they need, whenever they need it – all powered by our trademark passion, unrivalled international experience and local knowledge. From urban development to unique commercial projects and even humanitarian emergencies, we bring our expertise and equipment to any location, from the world's busiest cities to some of the most remote places on earth. Every project is different, so we listen first and design a system supported by our service anywhere, to any scale. Transforming the lives and livelihoods of individuals, organisations and communities across the globe.
Title: Accounts Payable Assistant
Reports to: Accounts Payable Team Leader
Department/Business: Finance / Northern Europe
Contract: Fixed Term (minimum 6 months)
Location: Work from home
About this job:
Our Accounts Payable Assistant will process invoices and payments, in a timely manner, for a number of exciting businesses across the globe. Meeting tight deadlines and managing a large work flow are key elements of the role, while working alongside colleagues to share best practice and knowledge. There will be a substantial volume of telephone and email contact required to resolve accounts payable queries.
We're Dynamic & Innovative. In this role you will;
Key Responsibilities:
Invoice processing, ensuring all invoices are matched to a PO/delivery note
Ensuring timely and accurate payments are made to suppliers in accordance with Aggreko standard payment terms and authority levels
Processing online payments
Processing Middle East Agent files, payments, balance confirmations and month end settlements against AR balances
Preparing supplier reconciliations for top 20 suppliers in the revenant country
Dealing with internal and external queries
Ensuring meaningful descriptions and correct coding are used throughout input for non-PO invoices
Evaluate and develop changes to the purchase to pay business, computer systems and procedures
Assisting with weekly Bank Reconciliations in relation to AP transactions
Answering department phone calls and emails
Managing AP Mailboxes for relevant divisions
We're Experts. You will have the following knowledge, experience and skills:
Experience and knowledge:
Experience of Accounts Payable (two years or longer) gained from a multinational group environment
Knowledge of purchase to pay processes and controls
Practical experience of working with electronic management systems and process management software
Previous experience gained from working within a quoted group
Experience of working with multiple currencies and Banks
Experience of professionally managing supplier contacts
Cross functional working with key departments (e.g. Procurement and Depot Administration teams)
Experience of working in a Multicultural Environment
Skills and behaviours:
Communicates clearly and effectively
Intermediate to advanced IT skills
Excellent numeracy skills
Works well on own initiative and as part of a team
Excels under tight time pressures and maintains accuracy and attention to detail
Well organised, able to prioritise work to meet reporting deadlines
Committed and dedicated to process improvements and sharing best practice
Actively seeks to maintain and improve continuous professional development
About Us
We're the people who use our big boxes to make a massive difference. We believe in the positive impact of power and the ability to control temperature. We believe what we do opens up opportunity and creates potential for individuals, communities, industries and societies over the world. We believe when we work together we can do anything. We believe in the power of our team. We're the people who keep the lights on. And we recruit the best talent, too.

Our four values help us get even better at what we do. It's the Aggreko way of working – we call it Always Orange.
Always Orange means:

Being dynamic: We're nimble and are always ready to react to an ever changing world.
Being expert: We know our stuff, we're great under pressure and we thrive in our busy, fast-paced, deadline-driven environment. We use our experience to make a difference. We know how to challenge and we have the courage of our convictions.
Being together: We play for Team Aggreko and value the expertise of everyone around us. We're accountable and we hold others to account.
Being innovative: We never miss an opportunity to learn, to look out, or to be better.
Aggreko is an equal opportunity employer. We are committed to providing an inclusive environment that allows each employee to be their best based upon their merit, talent and aspiration. We do not discriminate, and we abide by the laws in the locations in which we operate.