Refuse Driver/Collector
Falkirk Council
Posted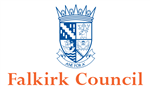 £21,452 to £23,420 per annum
Full Time
Contact:

Human Resources
Reference:

FLK07898
Job Advert
This is an opportunity to play a key role in the delivery of waste collection activities across the Falkirk Council area. We have a permanent vacancy and casual posts within our waste services team to assist in the delivery of waste collection.
The postholder will be qualified holding a current Driver LGV C+E or C+E1 as an essential criteria. You will also require a current CPC card and digital tacho card. You will be assisting as a member of a collection team in the collection of refuse from all domestic and trade customers across the area. Previous experience with waste collection would be an advantage however not essential as a full induction and training programme will be offered. You will be responsible for completing scheduled work on the day of collection. Carrying out assisted rear door collections and assisting the public with recycling information. You will be required to use Incab technology to assist with operation daily updates. .Major tasks include driving and safe operation of the refuse collection vehicle the safe use of the lifting mechanism and tipping of material. You will assist with the health and safety of you, the team and the public. Checking for contamination and issuing of tickets. This is an outdoor all weather job, appropriate work wear and personal protective equipment will be provided.
The post normally operates from the Dalgrain Depot Grangemouth FK3 8EB. The shifts are fixed Mon – Fri with a 6.30am start. We currently work a 42hr per week working arrangement.
We can at times run into backshift and weekend working. The service collects from every property in the Falkirk area. We follow the agreed service standards and waste collection calendars.
The pay Grade starts on Grade E point 30 £11.12 per hour
The successful candidate will be confident, professional, and calm and enjoy working as part of a team. Dealing regularly with residents and customers on a one to one basis giving advice and assistance as required.
We can't find any similar jobs at the moment.