Environmental Health Technician (Contaminated Land)
Perth & Kinross Council
Posted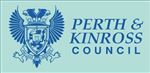 £29,676 to £32,942 per annum
Full Time
Contact:

Human Resources
Reference:

PKC07840
Job Description
Environmental Health Technician (Contaminated Land) PKC07840
£29,676 - £32,942
Pullar House, 35 Kinnoull Street, Perth PH1 5GD
Perth & Kinross Council is looking for a motivated individual with a solution focussed 'can do' attitude with excellent communication skills to join their Environmental Health Team. They will be based in Pullar House, working alongside other Regulatory Service Teams, including Food/Health & Safety and Trading Standards. The post will involve blended office and home working arrangements as well as 'on site' duties. The successful candidate will get the opportunity to undertake a variety of contaminated land and associated environmental and public health work. They will promote and secure compliance with contaminated land/environmental health standards through engagement, inspection, education, investigation and monitoring, including:
>Data entry, maintenance, and management of the contaminated land databases, including aspects of the Geographical Information System (GIS).
>Assessment of planning applications to mitigate contaminated land and environmental health impacts
>Investigation of pollution incidents/complaints associated with environmental health and contaminated land, including any enforcement action, where appropriate.
>Assist in the Council fulfilling its obligations under Part II A, and preparation of Phase 1 Environmental Risk Assessments.
>Conduct on site contaminated land inspections and assist in the preparation of reports based on field observations/testing.
There may also be the opportunity to be involved in the other aspects of the Environmental Health Team's duties. Candidates require to be skilled individuals who can demonstrate initiative and take responsibility for decisions to achieve desired results. They should have administration experience and good communication and interpersonal skills.
The Individual
Requirements:
>Experience of contaminated land/environmental health, based on academic/vocational and/or related field experience.
>Ability to communicate clearly and effectively with the public, other professionals, and colleagues and in accordance with the Council's policies on equality and dignity at work.
>Understanding of, and some experience in, the use/interpretation of geographical information systems and analytical results.
>Ability to work on own initiative as well as part of a team.
You will be passionate about improving the environment which affects people's health and will have a degree or equivalent) in a relevant science based subject.
The successful candidate will have excellent organisational, time management, communication, IT and people management skills with a solution focussed 'can do' attitude. You will be a team player, but also a self-starter who is able to work under pressure with minimum supervision. You will have initiative, sound judgement and a confidence to work across all levels of the organisation and be able to form effective partnerships both internally and externally. A full driving licence is essential.
Further information is available from Kirsty Steven, Principal Officer,
KSteven@pkc.gov.uk
, 01738 476477.
When completing your application for this post, please ensure you provide current contact details (including e-mail addresses) for two referees, one should be your present or most recent employer. However, if you are an existing employee of Perth & Kinross Council, you are only required to provide reference details for your current employer.
Please APPLY ONLINE. Facilities are available at all public libraries in Perth and Kinross. If you have a disability and require reasonable adjustments, please call 01738 475555 to discuss.
As part of our safer recruitment measures, Perth & Kinross Council carries out rigorous checks on the right to work in the UK, qualifications, employment history, including references, and fitness to undertake the post.
Some jobs may have been traditionally carried out predominately by one gender, but we would encourage you to apply if you meet the requirements, irrespective of your gender.
A healthy work life balance is important to Perth & Kinross Council and we provide supportive management and flexible working arrangements to help you achieve a healthy work life balance. You will have access to training and support for continued professional development.
Perth & Kinross Council welcomes applications from former armed forces personnel/reservists. Many of the skills picked up during your military career could be transferred directly into a role with local government.
Find out more about working for Perth & Kinross Council and living in one of the most scenic areas of Scotland here.
We can't find any similar jobs at the moment.