Project Worker - Wellbeing Support Team, Breadalbane Academy, Aberfeldy
Perth & Kinross Council
Posted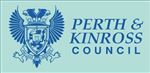 £16,668 to £18,507 per annum
Part Time
Contact:

Human Resources
Reference:

PKC07899
Job Description
Project Worker, Wellbeing Support Team - PKC07899
£16,668 - £18,507 (18 hours per week)
Integrated Team Base, Breadalbane Community Campus, Aberfeldy
The Project Worker role within the Wellbeing Support Team requires a professional Social Worker or Mental Health Nursing qualification, and significant experience in mental health recovery related work.
Applicants must be registered with the Scottish Social Services Council as a Social Worker, or with the Nursing and Midwifery Council as a Mental Health Nurse.
The Project Worker has overall responsibility for assessment, risk assessment, personal outcome and recovery focused care planning and review and is also directly involved in the delivery of support for adults with mild to moderate mental health needs living in rural towns and surrounding villages.
You will plan, organise and manage the delivery of support in line with policy, procedure and best practice. The support offered will be short term, recovery focused and will encourage the development of self-management skills to support service users to move on from, or live better with, the symptoms of mental ill health. Support can be delivered on an individual or small group basis.
The Individual
As the successful post holder, you will be able to develop effective interpersonal relationships with service users, carers and other agencies, and work collaboratively with other locality based partners to develop opportunities to reduce social isolation and support personal recovery focused outcomes.
You will demonstrate good written, IT and verbal communication skills, and demonstrate skills in assessment, care planning and review processes.
You should have experience of managing staff and be able to provide support and supervision as required.
You must have a genuine interest in working with people in a recovery focused way to improve their mental health and well-being and be able to demonstrate skills in group-work facilitation.
If this sounds like a role where you could share your relevant experience and make a positive difference, then we would like to hear from you.
If you would like any further information about this vacancy, please contact Bridget Barker, Wellbeing Support Team Co-ordinator on 01738 476263 or 07884 235519.
When completing your application for this post, please ensure that you provide contact details (including e-mail addresses) for two referees. One should be your current or most recent employer.
Please APPLY ONLINE. Facilities are available at all public libraries in Perth and Kinross. If you have a disability and require reasonable adjustments, please call 01738 475555 to discuss.
As part of our safer recruitment measures, Perth & Kinross Council carries out rigorous checks on the right to work in the UK, qualifications, employment history, including references, and fitness to undertake the post.
A healthy work life balance is important to Perth & Kinross Council and we provide supportive management and flexible working arrangements to help you achieve a healthy work life balance. You will have access to training and support for continued professional development.
Some jobs may have been traditionally carried out predominately by one gender, but we would encourage you to apply if you meet the requirements, irrespective of your gender.
Perth & Kinross Council welcomes applications from former armed forces personnel/reservists. Many of the skills picked up during your military career could be transferred directly into a role with local government.
Find out more about working for Perth & Kinross Council and living in one of the most scenic areas of Scotland here.
£29,676 to £32,942 per annum
,
PH1 5GD, Perth
£29,676 to £32,942 per annum
,
Perth