SLA08195 - Employer Engagement Assistant
South Lanarkshire Council
Posted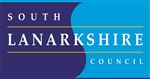 £29,253 to £30,147 per annum
Full Time
Contact:

Human Resources
Reference:

SLA08195
Job Description
The Covid19 pandemic has significantly impacted on our local economy, with rising unemployment impacting key groups of our population. South Lanarkshire Council aims to boost the economy and tackle unemployment, using local and national funding to progress residents into employment, training or education options. To implement this plan, we need dedicated individuals to work with local unemployed residents and employers.
You will be a highly motivated person, seeking a challenging role within a busy employability environment. This is an exciting opportunity to join our dynamic team making a difference and delivering results.
Working as part of a team, you will be responsible for engaging employers, either directly or via referral sources, delivering tailored support that enables employer connection to people accessing training and interventions that are designed to make them ready to achieve and sustain employment.
You will also help deliver employability support and training for groups of unemployed people, so they gather and develop the necessary attributes, skills and experience that local employers need.
You should be able to demonstrate experience of working in a similar role, delivering employability interventions, connecting and offering dedicated support to employers.
Experience of working in a multi-disciplinary team would be advantageous, as well as moving clients forward through the stages of the employability pipeline. A sound knowledge of the local Labour Market and experience of taking individuals/groups forward in this area would be desirable.
Requirements
Additional information for Internal Applicants – As this is a Fixed Term position, prior to making your application, please discuss your potential application with your current Line Manager. In the event that you are being considered for this post, your release to undertake this internal fixed term opportunity would need to be agreed in advance and managed by the service/s or resource/s.
This post is a temporary position, funded until 31st March 2022 and will continue, subject to funding.
Responsibilities
Recruitment Checks
As part of our approach to good practice and safer recruitment we carry out a number of pre-employment checks for example, Identity, Asylum and Immigration and employment history.
Foreign Police Check
Candidates should be able to detail any gaps in employment and provide a foreign police check where applicable for any periods living or working abroad.
Legislative Information
This post is excepted in terms of the Rehabilitation of Offenders Act 1974 (Exceptions) Order 2003.
Regulated Work with Protected Adults
This post is considered Regulated Work with Protected Adults, under the Protection of Vulnerable Groups (Scotland) Act, 2007. Therefore, it is an offence to apply if you are barred from working with protected adults.
Preferred candidates will be required to join the PVG Scheme, or undergo a PVG Scheme Update check, prior to a formal offer of employment being made by South Lanarkshire Council.
Please refer to http://www.disclosurescotland.co.uk for further information about the disclosure process and best practice.
The Individual
As an employee of the Council, you would also receive a wide range of benefits including:
Enrolment in award winning local government pension scheme
Up to 32 days annual leave which will be calculated into hours on commencement of the role.
Public holiday entitlement (up to 10 days)
Occupational sick pay
Family friendly policies - flexible working and leave, maternity/paternity leave, enhanced leave
Employee Discounts – including discounts at the cinema
Range of benefits to support you (Cycle to Work Scheme, Physiotherapy, Employee Assistance Program which offers practical and emotional support)
Please apply online.
All correspondence will be via your email address registered with myjobscotland.
Equal Opportunities and Armed Forces Community Covenant
South Lanarkshire Council are Equal Opportunities employer and encourage applications from all members of the community. As a user of the disability confident scheme, we guarantee to interview all disabled applicants who meet the minimum behaviour requirements for the position.
South Lanarkshire Council is committed to providing support to members of the armed forces, veterans and their families which is set out in the Armed Forces Community Covenant. Veterans are guaranteed an interview who meet the minimum requirements for the position.
We can't find any similar jobs at the moment.