Customer service team leader
BT
Posted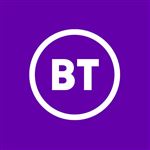 From £27,500 per annum
Full Time
Contact:

Human Resources
Reference:

166030
Our mission is to break down the barriers of today to release the potential of tomorrow. Join us today and release yours.
There are two things that we want to share with anyone considering joining us.
Firstly, we've got big ambitions for our colleagues and the future of the organisation. These include our vision that inclusion and accessibility drive every conversation we have and every decision we make. We want our workforce to fully represent the communities and customers we serve, because a diverse business is a better business. We value every colleague, their diversity and the contribution that they make. When we say you're welcome at BT, we really mean it.
Secondly, the one thing the pandemic has taught us is that a lot of current and future colleagues, where and when possible, want to embrace hybrid working. Therefore, we are introducing smart working at BT. Smart working means having the flexibility to choose, as a team, how and where you work depending on your team's deliverables and needs; when you are at your shared core location to connect with others and when not. It may not be for every role, and, as part of the recruitment process, you'll have the chance to discuss smart working and how it might work for the job you are applying for.
About this role
Who are we? We are the team that work 24/7 365 days a year and we make a difference to people's lives; we even work that extra day in a leap year? Still interested?......
We are Voice Services and we provide a critical service in a contact centre where speed and response saves lives. We connect people through to the emergency service they need quickly, effectively and without judgement and opinion, answering hundreds of calls per shift. We provide the Relay UK service to those people who need it most. Helping people with hearing and speech difficulties communicate with anyone over the phone. We are that vital link. We also support direct enquiry calls and operator assisted calls.
You will be a leader of a team, but not just yours… in this unique centre you will also support, develop and manage your fellow team leader's teams. No two days are the same, you can plan out your days with coaching, 121s, catching up on your emails and planning investment time for your team, but due to the nature of this role you may go into alert then your plans can go out of the window…. That's where you will then shine and come alive reacting to the situations that arise daily, hourly and sometimes within a minute. (We need a person who won't be disheartened if they don't get their to do list done).
We need our team leaders to be able to act under pressure, with a cool head supporting the teams around them. Whilst doing this making sure the caller or the situation is at the heart of everything that they do.
You'll have the following responsibilities
· Performance management providing coaching, development opportunities and giving appropriate recognition to drive a high performance culture. Supporting your team and others teams in the centre.
· Lead by example by communicating effectively with teams and individuals by being able to deliver and contextualise key messages (good news/bad news/change communications) in a way which makes information impactful and relevant.
· Achieve KPI's to meet SLA's by creating robust plans to drive results and remove any barriers to providing excellent customer care
· Resource management, being creative and fostering innovation at all times to provide suitably skilled and trained people to meet the volatile demands of all work streams
· Create a positive working environment by listening and engaging the team to contribute and participate in driving local improvement activities. Encourage efficiency, cost saving, wellbeing and safety in the Centre
· Develop the overall capability of the team by supporting individual needs with relevant PDPS and creating career opportunities
· Collaboration by actively building relationships both internally externally to deliver the best possible results and sharing best practice.
· Team performance and the delivery of high volume blended services to meet all KPI measures, whilst remaining compliant with BT Policies and regulatory obligations
· Ensure team receives all relevant communications and updates, train and develop Advisors to broaden skillset, ensure knowledge-management completed by Advisors, coach and performance manage
· Act as first point for any customer escalations and fully owns these; following processes to meet customer needs
· Driving ownership and responsibility of customer calls ensuring every customer contact is seen as an opportunity to positively impress
· Knowledge and understanding of BT products, Services, processes and systems within own product areas.
· Health & Safety/Safe working practices & effectively managing / coaching their team to continuously improve Employee Engagement
· Lead by example being passionate about creating the best experience for all our callers
You'll have the following skills & experience
· Demonstrable experience of effective people management including of an operational team – call centre management experience is desirable
· Ability to coach an operational team Connected Leaders capabilities
· Good knowledge of BT Voice Services products and processes to be effective as a first line escalation and team leader
· Effective communication – regular and honest conversations with emotional intelligence
· Analytical – able to understand service trends to drive performance and process improvements
· Proven resilience and the ability to succeed under pressure
· Outside of the box thinking, as not every situation will have a step by step guide on how to deal with
· Collaboration on a national level (including Real-time and Planning teams and externally (Emergency Authorities)
· Flexible and adaptable, able to respond to constantly changing operational requirements and emergency situations.
· Able to identify opportunities and remove barriers to enhance ways of working
· Able to role model leadership behaviours as set out in the BT Connected Leaders framework
· Able to analyse and interpret management information to drive effective service delivery and team performance
· Effective planning and organisation skills, demonstrating how can adapt to being proactive.
Benefits
At BT, we entertain, educate and empower millions of people every single day. We're a brand built on connecting people – whether that's friends, family, businesses or communities. Working here, you'll receive an attractive salary and a range of competitive benefits, but – more than that – you'll be joining an ambitious organisation with a culture of togetherness, collaboration and inclusivity, that takes a genuine and proactive interest in your progress and development. Benefits of working for BT include:
· Competitive salary
· World-class training and development opportunities
· 22 days' annual leave (not including bank holidays)
· Discounted employee broadband, mobile and TV packages
· Pension scheme programmes
· Flexible benefits to fit around you
About BT
BT has a key role in British society, fostering change and leading technology innovation. From delivering the Olympics, to supporting the emergency services, to investing more into research than any other UK technology company, we take pride in everything we do - and in the people who work here.
We're now a global company operating at the forefront of the information age, employing 90,000 people in 180 countries. And we're on a mission. Guided by our core values of Personal, Simple and Brilliant our goal is to help customers, communities and businesses overcome barriers and release their potential.
So, if you're interested in the power of potential, why not join us today and release yours? You can read more here about what it's like to work at BT
How to Apply
It's easy to apply online; you just need a copy of your up-to-date CV and to follow the step-by step process. Don't worry if you need to make changes - you'll have the opportunity to review and edit your work on the final page. We look forward to receiving your application!
We can't find any similar jobs at the moment.