Operational Governance Analyst
BT
Posted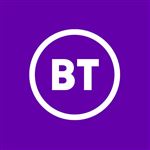 Full Time
Contact:

Human Resources
Reference:

157684
Our mission is to break down the barriers of today to release the potential of tomorrow. Join us today and release yours.
About this role
This role is critical to support the Risk & Governance Manager, the SMT and Patch Managers to deliver their safety plan, business plan and scorecard. It is a pivotal role in helping achieve all of our key safety commitments, service commitments & developing our safety culture and Risk conversations at both a Patch level & Area level. This person will be integral in helping us make running our business as simple as possible, using innovative ways to streamline what we do and how we do it.
• Proficient user of Excel (PowerQuery & PowerPivot) and Powerpoint.
• Understanding of Oracle SQL to create and extract the new datasets and reports is desirable.
• Proven ability to turn complex quantitative insight into high level management information for the use of senior management and patch managers
• Ability to deal with ambiguity / unknowns and still make progress on multiple projects at once.
• Ability to self-teach new skills and a hunger to improve.
• Experience of communicating messages to stakeholders and business users.
• The ability to see through the data and analyse it to find conclusions.
You'll have the following responsibilities
• To lead on and be responsible for the administration of key ROM deliverables, i.e. Fleet, Training, Governance, etc, whilst also supporting the administration of the other key deliverables in the team.
• Produce and own high quality insights on all of our Key Service metrics – Ethernet, Newsites, Network Capacity & Fibre Build, Safety.
• Help support our Region on a safety front with localized translated safety data insights.
• Support the maintenance and build/production of localized Risk Registers & support the Governance Manager/Professional in the up-keep of this.
• Support the maintenance and build/production of localized Safety Plans & support the Governance Manager/Professional in the up-keep of this
• Support with Network Delivery Sprint initiatives, helping aid the ROM team successfully transfer ownership into the Region & support the development afterwards.
You'll have the following skills & experience
• Excellent Microsoft product experience (Excel, PowerPoint etc).
• Understanding of how to manipulate data to produce insightful guidance and support.
• Oracle SQL/APEX skills & understanding highly desirable.
• Is a Safety Champion.
Benefits
As well as offering a competitive base salary, you'll also have a rewarding bonus scheme, access to equity schemes and an attractive pension offer.
We value different perspectives, skills and experiences. Diversity makes sense for us, our customers and our ambitions. We're creating an inclusive working culture where people from all backgrounds can succeed. That's why we welcome applications from all parts of the community.
About Openreach
Openreach Limited runs the nation's digital network. We play a key role in British society, helping homes, schools, hospitals, broadcasters, government, businesses and more connect to the world.
We're a wholly owned subsidiary of BT Group, and our customers are the 640+ communications providers who sell phone, broadband and Ethernet services to homes and businesses. And we're on a mission - to make the country's digital network services faster, better and more affordable.
Our people are experienced, resourceful and innovative, working on vital projects that help support the nation at work, in learning, on the move, at rest, at play, in emergencies and much more.
So if you'd like to be a part of an exciting organisation that's making a real difference, why not join us today? You can read more here about working at Openreach.
How to Apply
It's easy to apply online; you just need a copy of your up-to-date CV and to follow the step-by step process. Don't worry if you need to make changes - you'll have the opportunity to review and edit your work on the final page. We look forward to receiving your application!
#LI-OR
We can't find any similar jobs at the moment.