Sector Development Manager - Manufacturing, Food & Beverage Sector (North West England)
Aggreko
Posted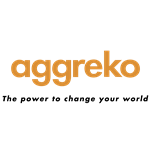 Full Time
Contact:

Recruitment Team
Reference:

JR05190
About Aggreko plc:
Around the world, people, businesses and countries are striving for a better future. A future that needs power and the right conditions to succeed. That's why at Aggreko, we work 'round the clock, making sure our customers get the electricity, heating and cooling they need, whenever they need it – all powered by our trademark passion, unrivalled international experience and local knowledge. From urban development to unique commercial projects and even humanitarian emergencies, we bring our expertise and equipment to any location, from the world's busiest cities to some of the most remote places on earth. Every project is different, so we listen first and design a system supported by our service anywhere, to any scale. Transforming the lives and livelihoods of individuals, organisations and communities across the globe.
Title:
Sector Development Manager
Reports to:
Sector Sales Manager or Sector Sales Team Leader
Department/Business:
Sales / Northern Europe
Direct reports:
None
About this job:
You will take a focused, strategic and operational sales approach to the development of business opportunities within the allocated sector, to boost top-line revenue growth, customer acquisition levels, and profitability.
You will develop a stream of high value opportunities with a very high probability of award, and convert these to orders, assist in the technical execution of high value and complex projects, and assume full and complete account responsibility of particularly high importance accounts.
Your key responsibilities:
We're Dynamic & Innovative.
Proactively manage and grow revenue within a defined number of companies/accounts within a defined sales plan
Understand the key drivers within your sector(s) that may lead to rental opportunities for Aggreko - using this knowledge, investigate and create rental opportunities within these sectors
Network extensively within the defined accounts/sectors, develop an account plan identifying and setting up meetings with the key players within your accounts and sector(s)
Build close relationships within your accounts and sector(s), become a trusted advisor for rental solutions within these accounts
Identify, through pre-call planning research, key players within your accounts - set up meetings and develop opportunities in line with the Blue Ocean sales process
Achieve agreed upon sales targets / KPIs and outcomes within schedule
Actively use CRM system for managing pipeline (incl pipeline probability as accurately as possible), activity and account mapping
Ensure Customer Experience responses are maximised
Operate in line with standard operating practices, ensure data entry is accurate, timely and complete, and effectively utilise the Company's systems/databases
Prepare detailed and accurate quotations for customers on CPQ
Deliver complete order to Customer Service
Liaise with Aggreko's projects team by following the process put in place for HV & TC enquiries, to ensure the best use of Company products that meet customer needs
Achieve sector revenue growth in line with your sector sales and account plan
Create and close new sales opportunities
Prepare quotations when you uncover opportunities within your sectors and accounts
Build close relationships with inside sales to understand the opportunities presented by transactional hire within your sectors and accounts - set up meetings to understand the rental potential and key players within these accounts
Conduct site surveys for present and future requirements, involving technical specialists where required to support the provision of the best solution for the customer
Project managing complex hires
Ensure customer solutions include consideration for health & safety
Prepares sales reports on regular basis
Learn and develop your understanding and knowledge of your identified sector, and Aggreko's products and applications
This role is expected to comprise of 50% time in front of customers, and 50% of time proactively working behind a computer
Participation in the 'On-Call' rota as appropriate
Desired skills:
Experienced working in commercial sales, gained either in a field sales or new business development role, with a proven track record in achieving Sales targets and new business generation
Strategic mindset – sees the bigger picture, looks ahead and can spot emerging trends
Technically minded – is able to understand and learn about different products and industrial applications
Experienced operating in a fast paced, rental or hire environment, and is able to adapt quickly to change
Solid understanding of the sales cycle, has a well-planned and well-structured approach to sales
Commercial acumen
Customer focus
Track record of maintaining a CRM system with accurate and up-to-date information - able to utilise the information contained within the system effectively to drive sales
Organised and able to prioritise, detail and process orientated
Excellent interpersonal and relationship management skills - communicates clearly and effectively with all levels of stakeholders (internal and external)
Highly effective negotiation and closing skills
Sound judgment and decision making
Team player
Able to work under own initiative, and with limited supervision
Committed and self-motivated to achieve first class results
Professional appearance and demeanour
Strong Computer (ICT) skills - with experience of CRM systems, MS Windows, Word, PowerPoint, Outlook and Excel
Other Requirements
Holds a full, clean and valid driving licence
Able to work out of hours as and when required, and be part of the on-call rota
Willing to travel extensively within the region
About Us
We're the people who use our big boxes to make a massive difference. We believe in the positive impact of power and the ability to control temperature. We believe what we do opens up opportunity and creates potential for individuals, communities, industries and societies over the world. We believe when we work together we can do anything. We believe in the power of our team. We're the people who keep the lights on. And we recruit the best talent, too.

Our four values help us get even better at what we do. It's the Aggreko way of working – we call it Always Orange.
Always Orange means:

Being dynamic: We're nimble and are always ready to react to an ever changing world.
Being expert: We know our stuff, we're great under pressure and we thrive in our busy, fast-paced, deadline-driven environment. We use our experience to make a difference. We know how to challenge and we have the courage of our convictions.
Being together: We play for Team Aggreko and value the expertise of everyone around us. We're accountable and we hold others to account.
Being innovative: We never miss an opportunity to learn, to look out, or to be better.
Aggreko is an equal opportunity employer. We are committed to providing an inclusive environment that allows each employee to be their best based upon their merit, talent and aspiration. We do not discriminate, and we abide by the laws in the locations in which we operate.