Project Engineer
Aggreko
Posted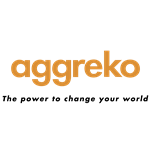 Full Time
Contact:

Recruitment Team
Reference:

JR05267
About Aggreko plc:
Around the world, people, businesses and countries are striving for a better future. A future that needs power and the right conditions to succeed. That's why at Aggreko, we work 'round the clock, making sure our customers get the electricity, heating and cooling they need, whenever they need it – all powered by our trademark passion, unrivalled international experience and local knowledge. From urban development to unique commercial projects and even humanitarian emergencies, we bring our expertise and equipment to any location, from the world's busiest cities to some of the most remote places on earth. Every project is different, so we listen first and design a system supported by our service anywhere, to any scale. Transforming the lives and livelihoods of individuals, organisations and communities across the globe.
About this job:
To provide on-site leadership for all assigned projects. This includes on-site technical leadership, attending customer meetings, providing input into RAMS development, managing any on-site contractors or other Aggreko technical personnel, ensuring ESR compliance on site in addition to ensuring the delivery and commissioning activity is completed on time and within budget.
Your key responsibilities:
Sales & Service Support on High Value/Complexity Applications – Attend and support customer site visits as and when required in all areas of NE to assist with achieving business targets (NB: the role is regionally based with some national travel on request, subject to availability)

Support HV Business and Development within NE – Assist with testing, repair and preparation of HV transformers, switchgear and cables. Assist with method statements and risk assessments for HV projects. Where authorisation level permits, act as the Aggreko SAP or AP on site to customer's direction. Apply and maintain PTW systems, load, and test any HV protection where applicable

Power, Load bank & Complex Applications – Lead technical specification/design required for the application. Lead technical elements of FAT. Design and build control systems

Support Aggreko Service Engineers - Assistance to be provided, as and when required. Assist with Service Engineer development in selected cases

Support QHSE regarding Electrical Safety Issues - Assist with written procedures, legislation, codes of practice and incident investigation

Out of hours support – Provide remote support to the business on Technical issues on a rotational basis (unless already in place, any out of hours support will be subject to agreement)

Carry out any other duties which are reasonable and within your abilities to support other areas of the business as and when the need arises

Act as SKA assessor in support of Service Team development

Strive to continuously improve service delivery and quality relating to the Aggreko power products including the following actions:

Routine servicing of plant both in depot locations and on site

Attending breakdowns and carry out repairs

Allocation of plant to meet contract requirements

Complex fault finding and repair of all power products

Control of release and return of plant. Control of spares

Maintain up to date knowledge of new plant and industry developments

Product development support as required
Cross business interdependencies:
Sales

Service Management

Project Managers

Events

QHSE

Local service teams
Sounds like you? Here's what you'll need to demonstrate:
Education / Qualifications
HNC/HND or equivalent in Electrical Engineering

Electrical Apprenticeship
Professional skills / experience
Documented knowledge of power generation, electrical control systems design and IET wiring regulations

Ability to logically fault find, diagnose and recommend economic solutions for projects and issues

Operational HV experience and knowledge, including PTW, Isolation techniques, switching plans and protection calculations

Excellent written and verbal communication at all levels

Proven IT skill set including CAD, Excel and Word

Customer facing with ability to give positive and negative feedback

Well organised and of tidy appearance

Committed to maintaining standards in accordance with 5S

Operational HV experience and knowledge of permit systems related to our HV fleet would be required

Electrical Engineering background

Power Generation

Distribution Network

If not qualified fully to above standard, person must be willing to undertake training at attain these qualifications
Personal skills / Experience
Motivated and enthusiastic

Robust team player

A high degree of integrity

Proven track record of working under pressure without close supervision

Commercial acumen

Attention to detail

Willingness to travel
The people you'll work with:
Sales

Service Management

Project Managers

Events

QHSE

Local service teams
About Us
We're the people who use our big boxes to make a massive difference. We believe in the positive impact of power and the ability to control temperature. We believe what we do opens up opportunity and creates potential for individuals, communities, industries and societies over the world. We believe when we work together we can do anything. We believe in the power of our team. We're the people who keep the lights on. And we recruit the best talent, too.

Our four values help us get even better at what we do. It's the Aggreko way of working – we call it Always Orange.
Always Orange means:

Being dynamic: We're nimble and are always ready to react to an ever changing world.
Being expert: We know our stuff, we're great under pressure and we thrive in our busy, fast-paced, deadline-driven environment. We use our experience to make a difference. We know how to challenge and we have the courage of our convictions.
Being together: We play for Team Aggreko and value the expertise of everyone around us. We're accountable and we hold others to account.
Being innovative: We never miss an opportunity to learn, to look out, or to be better.
Aggreko is an equal opportunity employer. We are committed to providing an inclusive environment that allows each employee to be their best based upon their merit, talent and aspiration. We do not discriminate, and we abide by the laws in the locations in which we operate.