PROCESSING OPERATIVE (Dayshift)
Loch Fyne Oysters Ltd
Posted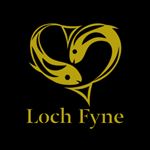 From £10.05 per hour
Pension scheme
Full Time
Permanent
Contact:

Christine Smith
Reference:

HIJOBProDay
POSITION: PROCESSING OPERATIVE (DAYSHIFT).
PAY RATE: £10.05 per hour.
CONTRACT TYPE: Permanent.
CONTRACTED HOURS: 40 hours per week (Full Time).
Flexible/part time hours also available.
OVERTIME: Paid at x1.5 basic rate for hours worked over 40 hours per week.
TYPICAL SHIFT PATTERN: Monday to Thursday 7.45am - 4.45pm / Friday 7.45am - 1.45pm.
FOR NON-DRIVERS: Public transport (West Coast Motors) is available from/to Dunoon.
Public transport: Citylink 926 route from/to Dumbarton also available - stops at site.
We require additional staff to join our PRODUCTION TEAM to work in a variety of areas, assisting with the preparation, slicing and packing of smoked salmon for the retail trade. The ideal candidates need to be committed, reliable and able to work well as part of a team. Previous experience in food handling is not essential, as full training will be provided.
We have a range of positions available in the following Production Areas:
FILLETING/SMOKEHOUSE - Using Global GAP approved salmon which is supplied to us already gutted, our Filleting Team hand and machine fillet our salmon. Once filleted, our team then cure the salmon before washing and loading it into our smoking kilns.
SLICING ROOM - This area consists of 4 different sections: Trimming: works as a small production line with our team trimming, removing pin bones and grading the salmon.
Slicing Machines: involves the operation of 2 slicing machines; one for cutting strips of salmon along the length of the fillet and a second machine for slicing a diagonal cut.
Slicing Hall: consists of a large conveyor system with separate stations; each station has its own table and scale. All of our salmon packs are produced at these stations, before being placed onto a roller track and then moved into our Vacuum Packing section.
Vacuum Packing: all of our products are bagged, vacuum packed and then bar-coded in this section before being moved through to our Despatch area.
YARD - The Yard Team operate a wide variety of equipment within the Yard areas, including counterbalance forklift trucks to load and unload delivery lorries, as well as assisting with the traffic flow through the Goods In/Out areas, plus carrying out a range of checks and cleaning duties.
We offer:
30 days holiday per annum (pro-rata)
Staff discount in our Oyster Bar Restaurant and Deli
Company Pension Scheme
Occupational Sick Pay Scheme
Death In Service (Life Assurance) Scheme
ALL APPLICANTS MUST BE ELIGIBLE TO LIVE AND WORK IN THE UK.
Due to the working environment and equipment, Basic Disclosure Checks via Disclosure Scotland will be required as part of the recruitment process.
PREVIOUS UNSUCCESSFUL APPLICANTS NEED NOT APPLY.
Please submit your current CV on-line or contact our HR Department for an Application Form at: Loch Fyne Oysters Ltd, Clachan, Cairndow, Argyll, PA26 8BL. Tel: 01499 600462.
LOCH FYNE OYSTERS LTD is based at the head of Loch Fyne on the West Coast of Scotland. From this stunning location we have been providing our customers with Scotland's finest fish and seafood for over 40 years.
We are in the envious position where we can enjoy all that the great outdoors has to offer; beautiful beaches, views, walks, wildlife and outdoor sports, as well as not being far from Glasgow or Edinburgh, to enjoy all the big city has to offer too.
LOCATION: Clachan, Cairndow at the head of Loch Fyne on the west coast of Scotland. Just a 45 minute drive / 1 hour bus journey from Dunoon, 50 minute drive from Helensburgh, 1 hour from Dumbarton, 1.5 hours from Glasgow (M8, A82, A83) and 2 hours from Edinburgh (M8, M9, A811, A82, A83).
For more information about working for Loch Fyne Oysters, please visit our website.
We can't find any similar jobs at the moment.