Senior Quality Lead
Virgin Money
Posted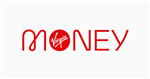 £48,220 to £72,330 per annum
Full Time
Contact:

Human Resources
Reference:

053412
Job Title: Senior Quality Lead
Business Unit: Change & Delivery Testing
Location: Glasgow or Newcastle Upon Tyne
Salary: Starting from £48,220 - £72,330 per annum
Contract: Permanent
In our quest to make things better, we never stop looking at how every bit of banking works. We sweat the small stuff, because we know it makes a big difference for our customers. But at the heart of this are our people – who we couldn't do without. Our bold and brilliant colleagues who bring their A game every single day. The question is – are you ready to bring yours?
With future Digital growth and Open Banking opportunities, data has a significant part in the future strategy of the Bank and enables - brilliant customer experiences based on quality data, monetising data to improve efficiency, growing market share and providing robust data privacy confidence for customers. As Virgin Money executes the Data Strategy and continues to build on strategic data assets - we are recruiting a Senior Quality Lead to help us lead the way and work on our prestigious Portfolio's. As a Senior Quality Lead, you'll be responsible for defining test strategies and following them though delivery to successful implementation. We need a leader in Quality, someone who will connect across all aspects of the bank, is a great communicator, as you will be working closely with key stakeholders in order to ensure that the test approach and coverage reflects project risk appetite and budget.
Reporting to the Senior Quality Manager within the Data Solutions Quality Assurance team, you will conduct quality assurance testing, typically within a software development organization or department. In this role, Senior Quality Lead develops effective and efficient methods, maintains documentation throughout the QA process, and communicates with development teams to provide a reliable, consistent, and positive end user experience.
Day to day you will be…
Delivering all required testing as specified by the department, team and pattern requirements under the team's area of accountability. This can include System Integration Testing ("SIT"), Regression Testing and Non-Functional testing as well as testing for Usability, Accessibility, Vulnerability etc.
Providing day to day quality engineering leadership for a team of testing professionals and MSA partners.
Providing Technical expertise, proper use of test techniques and technical understanding of products under test. Ensuring collaboration between the solutions teams and no duplication of test effort.
Owning the testing work packages (project plans) in our Enterprise Project Management tool including management of the financial plan, risks, issues changes and dependencies
Supporting effective Relationship Management to 3rd party testing managed services to ensure conformance to group standards. In addition, they will play a critical role in working with the 3rd party on transformational activities to enable productivity improvements
Producing test estimates & resource requirements for new projects managing the supply and demand within the central resource pool.
Playing a pivotal role in supporting the identification, prioritisation and implementation of improvements to testing standards and supporting processes
An advocate/enabler for the introduction of "shift left"/ early start testing and ensure alignment across VM & CYBG heritages. Ensuring early engagement involved at inception phase with Quality the driver.
Driving adoption of test automation to reduce manual effort where applicable/cost effective.
Championing the adoption of industry good practice across the enterprise
Providing updates, guidance and recommendation on testing to project and business stakeholders including attending project meetings to help stakeholders make informed decisions
Providing portfolio reports and dashboard to identify trends and potential improvements
Developing excellent working relationships with Service Operations to ensure the smooth transition from testing to implementation for all projects requiring the teams designated area of test responsibility
Work closely with Testing Environments team to ensure that environment requirements for all test phases are met, to enable the successful completion of testing.
Establishing robust testing processes and procedures, preparing documents that outline testing processes, generating use cases to ensure that testing captures the software or system's functional requirements, and enacting test plans for new software products or updates to existing systems
Managing the day-to-day activities of testing team members, including scheduling / managing ongoing projects, conducting employee training and evaluation.
Maintaining detailed documentation related to the software or system under test in order to provide developers and engineers with vital information about software performance and that systems are adequately tested with all use cases are accounted for.
Supporting security testing, compatibility testing, develop and utilize software to capture performance data, and evaluate individual aspects of the software or system including user interfaces and functional requirements.
Coordinating bug fixes and software enhancements with development and engineering teams. In some cases, the Senior Quality Lead may resolve issues on their own and conduct further testing to ensure stability and usability of the software for our customers.
To be brilliant you will bring…
Previous experience in leading teams through the testing of major projects or programs.
The ability to understand complex change quickly, to assess testing requirements, to plan test execution and to communicate effectively with stakeholders.
Demonstrable analytical and technical skills, particularly related to estimating and planning for test teams.
A genuine desire to support and develop others.
Extensive knowledge and experience of working in agile and waterfall developments.
Experience of test automation and tooling.
Superb stakeholder management & influencing skills across a broad range of technical and non-technical stakeholders and all levels within the Group
Great presentation, oral and written communication skills with an ability to convey complex technical concepts and issues to non-technical colleagues.
We would love it if you had…
Quality Assurance/Test Management experience, ideally within an agile and a waterfall environment.
Experience of building new teams and establishing new ways of working while retaining a focus on the core responsibilities and outcomes for the team.
A real desire to get stuck in and help to develop and drive change in a team.
Apply now!
RED HOT Rewards
A generous holiday package and the option to buy more!
Private Medical Insurance - with the option to extend to family members.
Pension! A market leading pension – we'll top up your contributions too.
Flexible benefits – customise your rewards to work for you!
Inclusion at Virgin Money
Inclusion is at the heart of everything we do here at Virgin Money. It's good for you, it's good for us and it's amazing for our customers. We know that great minds don't think alike, so we rely on your diverse thoughts, feelings, beliefs and backgrounds to be the best we can possibly be. Got any questions about this or need some support with your application? We'd love to hear from you so get in touch with our friendly team at careers@virginmoney.com or HRUKRecruitment@cybg.com
Point to note…
At the minute, depending on which team you are joining, lots of us are working from home. This is something that may change over time, and if so, we will come together in one of our hub locations, giving you the chance to meet your new colleagues in person. We will of course, make sure you have the IT equipment to access our systems and to interact digitally with your new team and colleagues, but we thought it best to let you know this in advance, so you can make sure you are set up to work safely and productively. If you have any questions on this let us know!
Now the legal bit…
If we offer you a job and you accept, there are some checks we need to complete before you can start with us. This will include a credit and criminal record check, as well as providing 3 years' worth of satisfactory references.
We can't find any similar jobs at the moment.