Technical Specialist (ServiceNow Senior ITSM Developer)
Virgin Money
Posted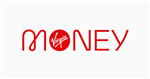 £36,720 to £55,080 per annum
Full Time
Contact:

Human Resources
Reference:

055550
Job Title: Technical Specialist 1 (ServiceNow Senior ITSM Developer)
Business Unit: IT Operations
Location: Flexible
Salary Range: £36,720 - £55,080 DOE plus great benefits
Contract Type: Permanent
ServiceNow Senior ITSM Developer

Disrupt the status quo. It's a simple statement that tells you everything about our ambition. It's about thinking what money could be, instead of what it's always been. Thinking this way gives us so many opportunities to make our customers happier. We're not like other banks – and we want you to help us be even more exceptional.
We have a new and exciting role within our IT Service Operations function and are looking for an experienced ServiceNow Developer to pave the way in developing and supporting our ServiceNow platform. This is a diverse role where no one day is the same and so we are looking for someone who is able to provide direction and leadership on all things technical.
As a ServiceNow ITSM Developer your role will be equally split between being an SME and a technical advisor on the ServiceNow Platform and using your development skills to deliver smart solutions for the bank.
We are looking for someone creative, innovative and forward thinking who is able to deliver new functionality and create solutions to develop and support the Platform we are working on. We want you to bring fresh ideas in and design, build and customise ServiceNow applications and services.

Day to day you'll­ be:
Working collaboratively with other IT colleagues and support the IT Manager to deliver a stable and performant ServiceNow platform
Identifying emerging industry and technology ITSM trends, continuous improvement, training needs and areas of risk
Own and lead technical discussions, in area of specialism, when assessing impact of new initiatives, work requests and the support of existing services
Help input into the IT strategy and systems development roadmaps
Serve in an architect role for ServiceNow ITSM and take responsibility for gathering requirements, developing & delivering technical solutions and supporting the IT Manager in achieving time, cost and quality measures
Supporting senior management to ensure that all plans, work packages and deliverables are aligned to the expected benefits and leads activities required in the realisation of the benefits of each part of the change programme
There are a few essentials you need to bring:
significant evidence of delivering ITSM on ServiceNow
Portal, APIs and Scripting experience (including but not limited to HTML, CSS, JavaScript, XML, HTTP, PowerShell)
It's a bonus if you have…but not essential:
ITOM experience and exposure to other modules in the ServiceNow platform.
We really need you to have the skills and experience listed in the essentials section above, but the rest is just our wish list, so please don't let that put you off applying, we'd love to hear from you!
RED HOT Rewards:
A generous holiday package and the option to buy more!
Private Medical Insurance - with the option to extend to family members.
Pension! A market leading pension – we'll top up your contributions too.
Flexible benefits – customise your rewards to work for you!
Inclusion at Virgin Money
Inclusion is at the heart of everything we do here at Virgin Money. It's good for you, it's good for us and it's amazing for our customers. We know that great minds don't think alike, so we rely on your diverse thoughts, feelings, beliefs and backgrounds to be the best we can possibly be. Got any questions about this or need some support with your application? We'd love to hear from you so get in touch with our friendly team at careers@virginmoney.com or HRUKRecruitment@cybg.com
Point to note…
At the minute, depending on which team you are joining, lots of us are working from home. This is something that may change over time, and if so, we will come together in one of our hub locations, giving you the chance to meet your new colleagues in person. We will of course, make sure you have the IT equipment to access our systems and to interact digitally with your new team and colleagues, but we thought it best to let you know this in advance, so you can make sure you are set up to work safely and productively. If you have any questions on this let us know!

Now the legal bit…
If we offer you a job and you accept, there are some checks we need to complete before you can start with us. This will include a credit and criminal record check, as well as providing 3 years' worth of satisfactory references.
We can't find any similar jobs at the moment.