Group Credit Systems Oversight Specialist - Risk
Virgin Money
Posted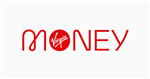 £38,882 to £55,000 per annum
Full Time
Contact:

Human Resources
Reference:

692084
Business Unit: Group Risk, Group Credit Oversight & IRB Modelling
Salary: £38,882 - £55,000 depending on experience
Location: UK based, flexible
Contract Type: Permanent
In our quest to make things better, we never stop looking at how every bit of banking works. We sweat the small stuff, because we know it makes a big difference for our customers. But at the heart of this are our people – who we couldn't do without. Our bold and brilliant colleagues who bring their A game every single day. The question is – are you ready to bring yours?
It's an exciting time to be joining Risk as we're growing, and transforming our team into one that is ready to meet the challenges of the future, setting us up to support our ambition to disrupt the status quo. What this means is ensuring we have the right skills, capability and capacity within Risk to manage the growth and digital ambitions expected of a Tier 1 bank and we're on the lookout for like-minded individuals and innovators to help drive our strategy forward!
In this role, you'll be a key member of the team responsible for the 2nd Line Of Defence for credit risk for some of the Group's key credit process. As an Oversight Specialist, you'll be accountable with the Senior Group Credit Oversight Manager for oversighting the effective execution and appropriateness of the outcomes from key Group Credit processes such as Credit RWAs and the broader supporting IRB credit systems and data landscape. You'll have the opportunity to collaborate with other business units and stakeholders as you provide oversight and support of key disciplines and capabilities in a way that supports delivery of the Bank's purpose. This includes supporting and inputting to key governance processes such as Stress Test Expert Panels, and further forums as part of the effective governance.

Day to day you'll…
• Use your experience in the design and execution of oversight activity to ensure the effectiveness of the processes (excluding the Models components), the relevance of inputs, calculations and results.
• You'll ensure robust challenge and participation in, or support for, the associated governance process ensuring first class delivery of the 2nd line oversight.
• You'll provide assurance and support, along with recommendations, in relation to the inputs, calculations, adjustments and outcomes from key credit processes including Credit RWA calculation and reporting and the Credit data and systems landscape.
• Work closely with the wider credit team to ensure inputs and outputs are utilised correctly, are reflective of expected portfolio performance, inform and are shaped by Risk Appetite and systems, data and reporting are implemented accurately.
There are a few essentials you need to bring…
• Expert knowledge of Credit RWA calculation and reporting as wells as credit data and the systems landscape to support the delivery of the above, ensuring maintenance of IRB regulatory compliance.
• Good knowledge of regulatory standards and expectations across these disciplines.
• Experience in the development and execution of 2nd line Credit Oversight and Assurance plans.
• A love for data as you analyse and interpret, showing a logical approach to problem solving and a tenacity to look beyond headline information to identify inconsistent trends.
• A natural flair of building trusted relationships with a range of stakeholders at all levels, including feeding opinions and challenges into the operational and governance process in a constructive manner to ensure the 2nd line opinion adds value and is effective.
• Effective communication skills, both verbal and written, with experience of challenging and influencing to get great outcomes.
• Capacity to handle high workflows and prioritise, ensuring tasks are completed within required timeframes.
• High motivation and to demonstrate a professional "can do" attitude.

We'd love you to have (but not essential)…
• Experience in effectively operating in a small team of technical individuals.

We really need you to have the skills and experience listed in the essentials section above, but the rest is just our wish list, so please don't let that put you off applying, we'd love to hear from you!

RED HOT Rewards
• A generous holiday package and the option to buy more!
• Private Medical Insurance - with the option to extend to family members.
• Pension! A market leading pension – we'll top up your contributions too.
• Flexible benefits – customise your rewards to work for you!
Inclusion at Virgin Money
Inclusion is at the heart of everything we do here at Virgin Money. It's good for you, it's good for us and it's amazing for our customers. We know that great minds don't think alike, so we rely on your diverse thoughts, feelings, beliefs and backgrounds to be the best we can possibly be. Got any questions about this or need some support with your application? We'd love to hear from you so get in touch with our friendly team at careers@virginmoney.com or HRUKRecruitment@cybg.com
Point to note…
At the minute, depending on which team you are joining, lots of us are working from home. This is something that may change over time, and if so, we will come together in one of our hub locations, giving you the chance to meet your new colleagues in person. We will of course, make sure you have the IT equipment to access our systems and to interact digitally with your new team and colleagues, but we thought it best to let you know this in advance, so you can make sure you are set up to work safely and productively. If you have any questions on this let us know!
Now the legal bit…
If we offer you a job and you accept, there are some checks we need to complete before you can start with us. This will include a credit and criminal record check, as well as providing 3 years' worth of satisfactory references.
We can't find any similar jobs at the moment.