AIRSIDE PRESENTATION AGENT
Menzies Aviation
Posted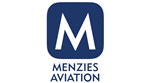 Full Time
Contact:

Human Resources
Reference:

7717
Overview
People. Passion. Pride. This is what has driven our teams since 1833.
We are looking for hardworking, enthusiastic staff with fantastic attention to detail and ability to maintain Health and Safety standards at all times. You will provide a professional service, applying the highest level of standards in your work at all times to our customers' aircraft. You will take great pride in the service you provide and will go the extra mile to ensure the aircraft being cleaned and maintained to the highest standards. You will have a keen eye for detail and contribute to the overall safety of our customers' journeys. The ideal candidate should have some experience of cleaning, be motivated and will strive for the best possible standards in keeping the environments for our customers clean and safe.
Candidate requirements
Providing a customer safe environment through the removal of waste in a timely and effective manner from aircraft seating areas, galleys, toilets and aisle emergency lighting.
Be efficient in tidying and replenishing seat pocket material as required.
Ensure all public areas, such as meal trays, overhead bins and windows are cleaned in line with our customers' requirements.
Work to the highest standards in the toilet and galley areas, including mirrors, floors and steel surfaces.
Replace linen where necessary including pillows and blankets.
Once trained, operate Toilet and Water trucks.
Any other duties as reasonably requested by your supervisor.
Driving Duties.
Safety, Security and Compliance
All employees have a responsibility and duty whilst at work to:
Take reasonable care for the health and safety of themselves and of others who may be affected by their actions or omissions whilst at work.
Co-operate with their manager / supervisor in order to allow them to perform or comply with any legal requirements imposed on the company.
Not intentionally or recklessly interfere with or misuse anything provided by the company in the interests of health, safety or welfare reasons.
Inform their manager / supervisor of any work situation, equipment or activity that represents a serious or immediate danger to health and safety.
Report any hazards, near misses, incidents, accidents or dangerous occurrences to their manager / supervisor, who will then follow the procedures contained in this manual.
Carry out work in accordance with information and training provided and any specific workplace health and safety rules or procedures.
Fully understand the company health and safety policy.
Attend training courses as may be arranged by the Company.
Engage with MORSE and follow our code principles.
You can find these detailed in our Health and Safety Manual
Qualifications and Experience
Good verbal communication.
A full 5 year work/unemployment/education history.
Valid Passport
Proof of National Insurance
Proof of address
Full and valid UK Driving Licence
Criminal Record Check and Airside Security Clearance
Diversity
Menzies Aviation are a committed equal opportunity employer and encourage applications for suitably qualified and eligible applicants regardless of sex, race, disability, age, sexual orientation, gender reassignment, religion or belief, marital status, pregnancy, and maternity. We strive to create an inclusive working environment, where the different knowledge, perspectives, experiences, and approaches of our global workforce are represented. Where everyone feels valued and can reach their full potential.
Please be aware that as part of our recruitment process, we may look to use a variety of resourcing tools to help us understand your skills and experience in relation to the role. Please feel free to contact to recruiter below, if there are any reasonable adjustments to our process that you would like us to consider.
As part of our recruitment process, we will always consider how candidates fit with our values which you can learn more about here.
Application instructions
Please click apply now. The closing date for submissions is 29/10/2021
We can't find any similar jobs at the moment.