AIRSIDE SUPERVISOR
Menzies Aviation
Posted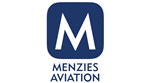 Full Time
Contact:

Human Resources
Reference:

7710
Overview
People. Passion. Pride. This is what has driven our teams since 1833.
Reporting to the Airside Duty Manager. This role will require the individual to carry out any Airside duties as documented in our Team Lead job description. To assist the Airside Duty Manager in the day-to-day Managing of the Airside team. You will be responsible for allocating resources to fulfil our service standards for our Customer Airlines. You will ensure that our ground handling is delivered safely, on time and consistently in line with service level standards set for both on time and station performance. To influence and facilitate the consistent delivery of a "World Class" product to our Airline Customers.
Candidate requirements
To consistently deliver the highest possible level of customer service at all times.
To effectively manage an aircraft's turnaround giving support where appropriate.
Assist with aircraft brake riding / de-ice duties if required (training will be provided).
Responsible for a safe, secure & correct aircraft arrival to/departure from its parking stand. This is to include the overseeing of safety of the entire operation on the ramp area, involving all staff and third party suppliers.
Allocating of staff breaks.
Oversight of staff rosters to ensure adequate staff coverage, highlighting any issues to the Duty Manager, and updating workbridge daily.
Ensuring all staff members fully comply with the Health & Safety at Work Act 1974 when carrying out their duties. • Responsible for overseeing and co-ordinating the safe unloading/loading of the aircraft.
Responsible for overseeing staff allocation to Ramp, Cargo, Bag Hall and Presentation and assisting where required.
To be trained up to Duty Manager /Ops Supervisor for Step Up when required (training will be given)
Supervision of Ramp Agents and Customer Service Agents affecting the aircraft.
To ensure that security Items, Rush/Unattended bags are loaded & documented correctly
Compliance with baggage reconciliation and "Triple A" requirements.
To understand and operate radio and PA equipment effectively and correctly.
Training on Avtura system enabling de-ice allocation as and when required.
Oversight of the safe co-ordination of the pushback/start-up procedure on departure of the aircraft, and to ensure the ramp area is prepared in a timely manner before aircraft arrival
Responsible for ensuring Menzies Aviation product is delivered consistently to demanding service level standards and on time performance targets
Assisting with disruption management and communicating the status of the aircraft they are responsible for.
Full compliance and implementation at all times of the following:
o Local station policies
o Airline Handling Manual
o Airports Disruption Management Policy
o Customer Service Promise
o Communications Promise
o Assisting in Airside disruption Management.
o Any duties or projects as set by Senior Management
Safety, Security and Compliance
All employees have a responsibility and duty whilst at work to:
Take reasonable care for the health and safety of themselves and of others who may be affected by their actions or omissions whilst at work.
Co-operate with their manager in order to allow them to perform or comply with any legal requirements imposed on the company.
Not intentionally or recklessly interfere with or misuse anything provided by the company in the interests of health, safety or welfare reasons.
Inform their manager of any work situation, equipment or activity that represents a serious or immediate danger to health and safety.
Report any hazards, near misses, incidents, accidents or dangerous occurrences to their manager who will then follow the procedures contained in this manual.
Carry out work in accordance with information and training provided and any specific workplace health and safety rules or procedures.
Fully understand the company health and safety policy.
Attend training courses as may be arranged by the Company.
Engage with MORSE and follow our code principles.
You can find these detailed in our Health and Safety Manual
Qualifications and Experience
Good verbal communication.
A full 5 year work/unemployment/education history.
Valid Passport
Proof of National Insurance
Proof of address
Full and valid UK Driving Licence
Criminal Record Check and Airside Security Clearance
Diversity
Menzies Aviation are a committed equal opportunity employer and encourage applications for suitably qualified and eligible applicants regardless of sex, race, disability, age, sexual orientation, gender reassignment, religion or belief, marital status, pregnancy, and maternity. We strive to create an inclusive working environment, where the different knowledge, perspectives, experiences, and approaches of our global workforce are represented. Where everyone feels valued and can reach their full potential.
Please be aware that as part of our recruitment process, we may look to use a variety of resourcing tools to help us understand your skills and experience in relation to the role. Please feel free to contact to recruiter below, if there are any reasonable adjustments to our process that you would like us to consider.
As part of our recruitment process, we will always consider how candidates fit with our values which you can learn more about here.
Application instructions
Please click apply now. The closing date for submissions is 26/10/2021
We can't find any similar jobs at the moment.