Environment Protection Officer - Fort William
Scottish Environment Protection Agency (SEPA)
Posted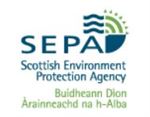 £30,532 to £34,378 per annum
Full Time
Permanent
Contact:

Recruitment Team
Reference:

CB00037
Environment Protection
Officer
Full time, permanent
Fort William Office (whilst this will be your base location it is not expected that you will be required
to attend the office every day)

£30,532 to £34,378 (you will join SEPA on £30,532) –
plus an attractive benefits package.

Every day the Scottish Environment Protection Agency (SEPA) works to
protect and enhance Scotland's environment, helping communities and
business thrive within the resources of our planet. We call this One
Planet Prosperity. The scale of environmental challenge facing humanity
is enormous, with a real urgency to act.

Our statutory purpose is clear, that we need to create environmental
success in ways that, as far as possible, also create social and economic
success.
The two core services we deliver for the people of Scotland are
regulation and flood risk management, and with One Planet Prosperity
we have established a radical strategy for how we will drive change.
To support this strategy, we are seeking to recruit an Environment
Protection Officer who will be based in our Fort William Office.
As a member of a busy Environmental Performance team covering The
Western Isles, West Highland, Lochaber and Argyll and Bute, you will work with a
variety of regulated businesses to ensure compliance with environmental
regulations and respond to reports of environmental pollution.
We believe that this is an excellent opportunity for candidates with
practical industrial or regulatory experience who can apply their expertise
in a pro-active regulatory role. Additionally, you must be able to build
great working relationships and engage effectively with those we regulate,
local communities, partner bodies, and other relevant stakeholders.
You can find out more about this role in the job descriptions.

SEPA aspires to be a world-class regulator and wants to work with those
we regulate to help Scotland move from being a three to a one planet
society.
Are you the right person to help us achieve that?
If so, we would love to receive your application.
To apply, please visit
https://applications.sepa.org.uk/
quoting reference number CB00037
CLOSING DATE 24TH OCTOBER
£30,532 to £34,378 per annum
,
Lochgilphead