Accounts Assistant
Mowi Scotland
Posted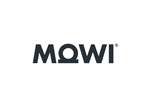 Full Time
Contact:

Human Resources
Reference:

192181
Are you looking for a challenging job in a fast moving and dynamic environment? If you get a real sense of fulfilment in making positive changes and helping others we might have the opportunity for you!
A varied role assisting and providing administrative support to the accounts department. This includes clerical tasks such as typing reports, filing, handling phone calls, dealing with mail and low level book keeping.
Key Responsibilities:
- Encoding and posting the invoices to the ledger
- Reconciling the suppliers' statement ready for payment
- Ensuring all suppliers' accounts are settled within our terms
- Dealing with suppliers' queries
- You will also be required to deal with the company's credit control, chasing debts, ensuring all customers' accounts are settled within our terms
- Checking suppliers' delivery notes against our goods inwards system
- Matching suppliers' delivery notes to invoices
- Agreeing the price charged to our company purchase order
- Processing customers' orders
- Processing sales invoices
- Dealing with customers' queries
- Dealing with employees' reclaims, reconciling the company credit card accounts and reconciling bank statements.
Skills and Experience:
-Good communications skills
-Good organisational skills
-Good team development skills
-Good decision maker
-An ACCA certificate would be beneficial or some accountancy related qualification.
-Educated with A 'level / Highers
-Extensive knowledge of computerised accounting systems
-Experience of supervising purchase ledger and ability to deal with difficult suppliers
-Extensive knowledge of computerised bank reconciliations
To apply for a role with us, you must be eligible to work in the UK and able to travel to our site in Rosyth for work each day.

Please note, we retain the right to close this vacancy or keep it open subject to volume and quality of applications. We would therefore encourage candidates to submit an application as soon as possible.