BC064971 - Primary Care Development Manager
NHS Scotland
Posted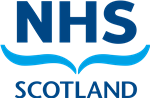 £50,965 to £55,016 per annum
Full Time
Contact:

Human Resources
Reference:

064971
We are looking for a dynamic individual with a vision for change and leadership that is able to guide and shape Primary Care Services in line with the ACHSCP Strategic Plan, Local & National Legislation and Guidance and other relevant contractual regulations. Facilitate, inform and lead developments and tests of change required within Primary Care and GP Services across the City.
This role will work in collaboration with practices, Primary Care Services, professional leads and clinical leads and other operational managers from Primary and Community Care across the city and Grampian, to ensure a coherent whole system approach to the delivery of services within the specific localities.
These opportunities are inclusive but not limited to , working on all aspects of the MOU of the outcomes of the new GMS contact , across vaccination programs , pharmacotherapy and CTAC and working on the primary care implementation plan
The role requires extensive collaborative working across infrastructure and capital development to develop and support the NHS Grampian primary care premises plan.
The Primary Care Development Managers provide leadership, direction, project support to a broad range of service developments, and redesign initiatives across multiple services and professional groups.
Working closely with and across Health and Social Care Services, the Primary Care Team and GP Clinical Leads, the Primary Care Development Managers form the cornerstone of developmental support and specialist advice for General Practice and Primary Care in the City. Responsible for ensuring compliance and the support of, clinical care, risk management and governance across multiple services and professional groups.
A significant part of the role includes operational management support for a range of services including, the Public Dental Service, City Referred Minor Surgery Service, Pharmacy and Optometry.
Exceptional organisational, communication, change management and interpersonal skills are essential, as is the ability to work as part of a team. Emotional resilience and support of health and wellbeing across services is a key component of the roles. Previous experience working within the NHS, Health & Social Care Partnerships, General Practice or Primary Care in a management role is essential and previous project management experience would be desirable.
The candidate will be expected to demonstrate evidence of excellent negotiating, motivational and persuasive skills as well as a proven ability to lead.
Informal enquiries to Emma King, Primary Care Lead, Aberdeen Health & Social Care Partnership emma.king18@nhs.scot
​​​​​​​Interviews will take place on the 25th and 26th of November 2021
Closing Date: 11/11/2021
We can't find any similar jobs at the moment.