Partner Manager
BT
Posted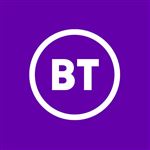 Full Time
Contact:

Human Resources
Reference:

166095
Our mission is to break down the barriers of today to release the potential of tomorrow. Join us today and release yours.
There are two things that we want to share with anyone considering joining us.
Firstly, we've got big ambitions for our colleagues and the future of the organisation. These include our vision that inclusion and accessibility drive every conversation we have and every decision we make. We want our workforce to fully represent the communities and customers we serve, because a diverse business is a better business. We value every colleague, their diversity and the contribution that they make. When we say you're welcome at Openreach, we really mean it.
Secondly, the one thing the pandemic has taught us is that a lot of current and future colleagues, where and when possible, want to embrace hybrid working. Therefore, we are introducing smart working at Openreach. Smart working means having the flexibility to choose, as a team, how and where you work depending on your team's deliverables and needs; when you are at your shared core location to connect with others and when not. It may not be for every role, and, as part of the recruitment process, you'll have the chance to discuss smart working and how it might work for the job you are applying for.
About this role
Stores are critical to our business, without these, we cannot build or service our network, 30,000 field workers, customers and communities we serve. We spend more than £600m pa on stores, across more than 250 different providers.
In this role you'll lead the partners to deliver to their contractual commitments, to the commercial agreements and operate within Openreach policies. You'll work closely with the Stores team and operates pan Openreach with high influence.
This role is about having the right partners delivering high quality equipment at the right service level, right location to enable work to be done. Without this role, we risk continued stock-outs or high inventory, causing loss of profitability.
You'll have the following responsibilities
• Lead for Partner Management in implementing Governance or Risk standards for all tiers.
• Work closely with Assurance and Integrity ensuring measures are fit for purpose for Hardware vs. Services
• Work with Supply Chain and Shared Services to ensure timely production of forecasts, challenges accuracy and share with Category Partners
• Leading disciplined, evidence based and effective governance for the Partners to improve outcomes across cost, time and quality
• Mobilisation and de-mobilisation of new / existing partners providing services to the category. Balancing capacity with Demand for products
• Assessing individual partner performance across the category working with Operations and Shared Services to develop improvement initiatives and managing redress
• Leading the development, management and review of high-quality implementation, improvement and exit plans for category partners
• Conflict resolution, escalations and dispute resolutions.
• Working hand in hand with Operations, Shared Services and the Operations Directors to ensure both partners and Operations have everything they need to enable the partners to deliver the outcomes. Success measurement being no stock shortages vs. Operations Demand Forecast
You'll have the following skills & experience
• Partner management or procurement experience
• Brilliant people and stakeholder manager
• Strong influencing skills at various business levels
Benefits
As well as offering a competitive base salary, you'll also have a rewarding bonus scheme, access to equity schemes and an attractive pension offer.
We value different perspectives, skills and experiences. Diversity makes sense for us, our customers and our ambitions. We're creating an inclusive working culture where people from all backgrounds can succeed.
About Openreach
Openreach Limited runs the nation's digital network. We play a key role in British society, helping homes, schools, hospitals, broadcasters, government, businesses and more connect to the world.
We're a wholly owned subsidiary of BT Group, and our customers are the 640+ communications providers who sell phone, broadband and Ethernet services to homes and businesses. And we're on a mission - to make the country's digital network services faster, better and more affordable.
Our people are experienced, resourceful and innovative, working on vital projects that help support the nation at work, in learning, on the move, at rest, at play, in emergencies and much more.
So if you'd like to be a part of an exciting organisation that's making a real difference, why not join us today? You can read more here about working at Openreach.
How to Apply
It's easy to apply online; you just need a copy of your up-to-date CV and to follow the step-by step process. Don't worry if you need to make changes - you'll have the opportunity to review and edit your work on the final page. We look forward to receiving your application!
#LI-OR
We can't find any similar jobs at the moment.