CUSTOMER ASSISTANT - COMMUNITY CHAMPION
Morrisons
Posted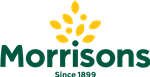 Part Time
Contact:

Human Resources
Reference:

64386
We Make Morrisons…

From a Bradford market stall to the UK's fourth largest supermarket we are proud to be the Yorkshire food retailer serving customers across the UK over almost 500 stores and an online home delivery service.
Our business is mainly food & grocery and, uniquely, we source & process most of the fresh food that we sell through our own manufacturing facilities.
Our M
orrisons stores are at the heart of their local community. Whether it's fundraising for national or local charities, helping the homeless or ensuring our vulnerable and
elderly
customers have food in their cupboards. Our Community Champions are there for their local community, for many they are a beacon of hope. They create a sense of teamwork and community amongst their colleagues and lead the charge to do what right to support the local community.

Reporting into the Customer Service Manager, you will also:

Develop and implement a local Community Plan for the store, which helps address the key issues the local community faces.




Build relationships and work with key local stakeholders, businesses and charities as well as local media contacts e.g. local press and radio




Be an ambassador for your Morrisons store in the local community, spreading the word about all the great initiatives and services we can offer.




Manage the store's community budget to support local good causes and deliver company-wide initiatives




Be a part of a bigger community champion team. Sharing ideas with fellow community champions in the business and sharing good news stories and best

practice.




Support the leadership team in planning in store community events and marketing these within the local community.




Help create an inclusive culture where everyone in the store feels welcome to shop and work.




Take pride in your role and role model outstanding customer service in store and create team camaraderie.



How do we say thank you?

You will play a vital role in our business and have a huge impact on our success so not only will you receive excellent training, support and continued development but we will also offer a competitive salary and superb benefits package.
Want more?
Our benefits package not only includes a generous bonus but you will also receive an attractive pension scheme, private healthcare as well as a colleague discount that we encourage you to share with your friends and family.
No doubt you'll have shopped in our stores before, but why not take a look at some of the areas our customers don't see, such as our warehouses and colleague canteens to get a real taste of life at Morrisons. Explore using our 360 tour here.
It goes without saying that the perfect candidate for this job needs to have a strong Customer Service background. You must be a service expert with experience in either retail or hospitality.

What do we need from you?

Experience and examples of volunteering with local charities. A passion for fundraising and being able to think of creative ways to be able to do this

You will need to be a great and confident communicator who can share knowledge, experience and best practice, and also talk about Morrisons articulately in the local community

You will be a highly motivated, self starter with high energy and passion for the role

You will need to have the ability to build and maintain relationships with key stakeholders across all areas

You must be adaptable to change, whilst being able to challenge effectively

You will actively listen to and respond effectively to customers, colleagues and the local community
We are an equal opportunities employer and welcome applications from all sections of the community.
We can't find any similar jobs at the moment.