Nursery Nurse
Dumfries & Galloway Council
Posted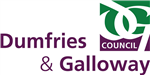 £13,187 to £14,189 per annum
Part Time
Contact:

Human Resources
Reference:

DGA07028
Advert
Nursery Nurse (Fixed Term) (7/07188M)
Beattock Primary School
£13,187.01 - £14,189.88
You will be required to work 21.5 hours per week over 39 weeks per year on a fixed term contract from December 2021 until July 2022. Working days and times will be discussed at interview. This post may be suitable for secondment. Agreement from your line manager must be sought before applying for this post.
Beattock Nursery setting caters for children aged 2-5 years old. We strive to provide an enriching, nurturing environment both indoors and out to help promote children's independence and curiosity.
We require someone who can adapt quickly to fulfilling the educational and social needs of pupils in our Nursery and who will play an active role in our staff team. The successful candidate will display the appropriate professional skills and abilities, knowledge and understanding. We require someone who can participate in implementation of the development of the curriculum within our nursery class following the appropriate school policies on learning including pupil assessment. They must be able to work in a collegiate way with staff in school, with colleagues in other establishments and agencies, consulting regularly with parents and carers.
Candidates should have a passion for working in early years and have experience, knowledge and understanding of learning through play. You will be supported to inspire the learning of the children in our setting.
You must hold a relevant qualification that enables you to register with Scottish Social Service Council (SSSC) as Support Worker in Day-care of Children's Services (without conditions). All successful applicants for early education and childcare posts will be required to register with the SSSC.
This post is considered as Regulated Work with Vulnerable Children, under the Protection of Vulnerable Groups (Scotland) Act 2007. From 28 February 2011, preferred candidates will be required to join the PVG Scheme or undergo a PVG scheme update check prior to formal offer of employment being made by Dumfries and Galloway Council.
For further information please contact Mrs Tara Woods, Head Teacher on 01683 300363 or email: gw08officebeattock@ea.dumgal.sch.uk
We can't find any similar jobs at the moment.