CHEF - MARKET KITCHEN
Morrisons
Posted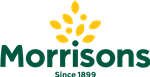 Full Time
Contact:

Human Resources
Reference:

64588
Chef – Market Kitchen
Full Time
Morrisons Market Kitchen is coming to a store near you!
We are excited to recruit a number of Market Kitchen Chefs to be part of our new Market Kitchen concept, joining at the very beginning of its journey.
Market Kitchen is a brand new concept for Morrisons and will be based within our busy stores and follows the successful launches within Manchester, Edgbaston, Camden & Canning Town.
Market Kitchen will use ingredients straight from our famous Market Street to create delicious and affordable meals for customers. Customers can either wait for food to be prepared by our chefs, pick it up in pre-packed portions, or order food from home via Deliveroo. Our food offering will be trend driven and often reacting to consumer
behaviors
and feedback and will offer tasty dishes on the go at affordable prices.
As a Chef you will prepare Market Kitchen products from scratch to specification using appropriate equipment and applying food making skills. Your role will be varied, some days working on prep, and others live cooking in front our customers, no day will ever be the same! You should be seeking a challenge, and used to managing lots of tasks at once.
You will ensure customer confidence in good quality dishes, produced in applicable timelines, maintaining quality, fresh and attractive displays of food. Chefs will have responsibility for their own workstation food production and achieve KPIs in Sales, Food, Health & Safety & responding to customer feedback.
As part of your role you will contribute your thoughts and feedback to the development of the annual Store plan by identifying opportunities, using your knowledge of the products and what our customers love, which will maximise the Kitchen performance. You will be working in an open plan kitchen that is visible to our guests and you will be communicating directly with our customers.
You will listen to the customer's feedback and use local knowledge of customer trading patterns to predict volumes of orders and prepare ingredients accordingly.
Part of your role will be working with colleagues in the Market Kitchen to deliver outstanding, friendly and helpful service helping to remove barriers as well as taking ownership for delivering menus to the highest spec
All the right Ingredients

You will have proven experience in food making in a Kitchen environment with strong skills to produce high quality products. Great communicator who will share knowledge, experience and best practices being able to build relationships with customers and colleagues

You will have the proven ability to deliver under pressure and in situations of ambiguity. Ability to complete various activities, including physically standing, walking, pushing & pulling able to use equipment required within the market kitchen department. Passion, ability and willingness to personally manufacture and serve food to a consistent high standard leading by example sharing knowledge

You will have previous experience working as a Chef.

We can't find any similar jobs at the moment.