BACK OF HOUSE ASSISTANT – MARKET KITCHEN
Morrisons
Posted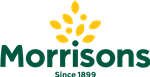 From £9.60 per hour
Full Time
Contact:

Human Resources
Reference:

65106
Back of House Assistant – Market Kitchen
Full Time
Morrisons Market Kitchen is coming to a store near you!
Starting hourly rate £9.60ph plus benefits including pension, colleague discount of 15% & excellent training and development opportunities.



We are excited to recruit a number of Market Kitchen Back of House Assistants to be part of our new Market Kitchen concept, joining at the very beginning of its journey.

Market Kitchen is a brand new concept for Morrisons and will be based within our busy stores and follows the successful launches within Manchester, Edgbaston, Camden & Canning Town.

Market Kitchen will use ingredients straight from our famous Market Street to create delicious and affordable meals for customers. Customers can either wait for food to be prepared by our chefs, pick it up in pre-packed portions, or order food from home via Deliveroo. Our food offering will be trend driven and often reacting to consumer behaviours and feedback and will offer tasty dishes on the go at affordable prices.

As a Market Kitchen Assistant, you could also be a crucial part of our Back of House function, behind the scenes you would be responsible for assisting in service delivery, ensuring equipment is sanitised and ready for use and making sure the kitchen is a clean and well maintained area for our chefs to work in.

You will work with other Market Kitchen Assistants and Managers to achieve KPIs in Sales, Food, Health & Safety, & respond to customer feedback

All the right Ingredients

You will be able to work at speed with a smile and an expert at managing lots of customers and/or responsibilities at once.

You will have excellent communication skills and be able to work as part of a team.

Ideally you will have proven experience in food making/ food production/ food hygiene within the food industry. You will be a great communicator who will share knowledge, experience and best practices being able to build relationships with customers and colleagues.

You will have the ability to complete various activities, including physically standing, walking, pushing & pulling able to use equipment required within the market kitchen department

Relevant experience in hospitality environments, restaurants, hotels and more! food production, food service, kitchen assistant type roles demonstrating ability to work productively at speed.

We can't find any similar jobs at the moment.