Chargehand Driver LGV2/CPC
Aberdeen City Council
Posted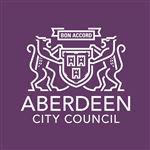 £20,779 to £23,357 per annum
Full Time
Contact:

Human Resources
Reference:

ABC07363
Job Description
"Before applying for this job, it is important that you read the Applicant Guidance by clicking on this link and the Job Profile attached. These explain the job role and the type of person we're looking for".
Location: Altens East Depot
Duration: Permanent, Full Time
About the role:
The post holder will undertake driving (LGV) duties of waste collection vehicles in compliance with work instructions and road safety legislation. To complete allocated daily routes and to supervise the crew allocated to the vehicle
Requirements
Minimum Role Requirements:
Full current UK Driving Licence
Valid CPC Licence, Drivers Qualification Card and Digital Tachograph Card
Responsibilities
The post holder is expected to demonstrate:
Skills & experience in:
Leading a team to achieve set tasks
Communicating effectively both orally and in writing
Understanding instructions given and delivering a high-quality service based on these
Resolving issues and contributing to continuous improvement of service
Understanding of:
The legal requirements, constraints and compliances to drive a Large Goods Vehicle
Health and Safety and safe working practices
Commitment to:
Complying with council policies, procedures and guidelines
Respecting council equipment, premises and property
Displaying a positive approach to work
Showing respect for people at all levels
The Individual
Please see Job Profile for further details
Aberdeen City Council is an equal opportunities employer and we are committed to equality, diversity and inclusion.
Flexible Working
We are happy to talk flexible working and offer flexible working for most roles in the organisation meaning that many of our employees enjoy the freedom of choosing a working pattern that suits them as much as it suits the organisation.
Disability Confident
We are a Disability Confident Employer. If you consider yourself to have a disability and think you may require a reasonable adjustment to be made for this part of the selection process, or would like further information in relation to reasonable adjustments, please contact AskHR@aberdeencity.gov.uk.
Armed Forces
We are a forces-friendly employer, have signed the Armed Forces Covenant and are a silver award recipient in the Defence Employer Recognition Scheme. We have a specific email address for those in the forces, those who have left the forces, as well as their partners / spouses / families: armedforces@aberdeencity.gov.uk. We are able to answer questions about jobs and our application / selection process, as well as about our employee support provisions.
Guaranteed Interview Scheme
We have a number of guaranteed interview schemes available to applicants who meet the minimum criteria for our roles and who:
have a disability
are care-experienced and aged 16-29
are aged 16-24 and live in Aberdeen City or have been to an Aberdeen City Council school and are applying for a Modern Apprenticeship (except Trades apprenticeships)
have done a Foundation Apprenticeship with Aberdeen City Council and are applying for any apprenticeships relevant to the area in which they did their Foundation Apprenticeship
are New Scots aged 16-24 and are applying for any apprenticeships
Further information can be found at https://www.aberdeencity.gov.uk/services/jobs
We can't find any similar jobs at the moment.