Mechanic
Scottish Fire & Rescue Service
Posted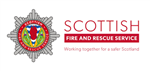 £27,670 to £30,503 per annum
Full Time
Permanent
Contact:

The Recruitment Team
Scottish Fire and Rescue Service
It's not just our firefighters who make Scotland a safer country - our specialist, technical, professional and administrative support teams play a vital role too. If you're looking for a career with variety, a challenge and opportunities for progression, and all the benefits you'd expect from one of Scotland's key public service organisations, then why not consider joining our team in our Fleet and Equipment Workshops. We have posts in Inverness
Inverness
· Mechanic – Grade 4 £27,670 - £30,503 (2 posts)
The Scottish Fire and Rescue Service is an Equal Opportunities employer and encourage applications from all sectors of the community. In addition, we are committed to being a "Disability Confident Employer" and will ensure that all applicants who meet the essential criteria for the role are invited for interview.
Find out more about this role by emailing our team and send us your CV no later than Friday 19th November 2021.
We can't find any similar jobs at the moment.