Teacher of Biology (1657), Sgoil Lionacleit
Comhairle nan Eilean Siar
Posted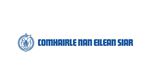 £32,994 to £41,412 per annum
Full Time
Contact:

Human Resources
Reference:

CNS02719
Job Description
The purpose of this post is to contribute to overall school effectiveness in respect of the following areas:
(a)Curricular
(b)Care and welfare
(c)Collegiate
(d)Professional development.

Requirements
The successful candidate must have an appropriate degree / diploma and GTC Scotland Registration.

Responsibilities
Subject to the policies of the school and the education authority the duties of teachers are to perform such tasks as the headteacher shall direct having reasonable regard to overall teacher workload related to the following categories:
1 Teaching assigned classes together with associated preparation and correction.
2 Developing the school curriculum.
3 Assess, recording and reporting on the work of pupils.
4 Preparing pupils for examinations and assisting with the administration of examinations.
5 Providing advice and guidance to pupils on issues related to their education.
6 Promoting and safeguarding the health, welfare and safety of pupils.
7 Working in partnership with parents, support staff and other professionals.
8 Undertaking appropriate and agreed continuing professional development.
9 Participating in issues related to school planning, raising achievement and individual review.
10 Contributing to good order and the wider needs of the school.

The Individual
The above teaching post is a full time, permanent position and the salary is in accordance with current regulations plus £2,265 distant islands allowance.
An additional payment is offered to successful applicants under the Comhairle's recruitment incentive scheme. This will be £8,000 in total, paid in two instalments; £5,000 will be paid on commencement of employment with the remaining £3,000 being paid on completion of 3 years' satisfactory service, provided the individual commits to staying in the post for a further period of at least 12 months. Teachers leaving the employment of the Comhairle during the first 3 years will be liable to repay an element of the payment. A relocation package is also available.
£19,796 to £24,847 per annum
,
Stornoway