Housekeeper NEW RATES
Abbeyfield Ballachulish
Posted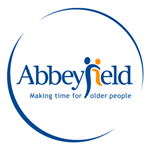 From £9.94 per hour
Full Time
Permanent
Contact:

Dominic Duffy
Reference:

Housekeeper
Abbeyfield Ballachulish, an award winning Nursing Care Home is looking for new people to join our housekeeping team.
Cleanliness and Hygiene is a top priority for us and we want to continue to deliver the highest standards day in day out for our clients.
As part of the team you will be responsible for ensuring the highest standards of hygiene across the home.
Support our senior housekeeper to ensure all paperwork is maintained and all of our legal guidelines and standards are met every day.
Follow daily and weekly routines whilst being flexible and adaptable depending on the clients needs.
Be able to work as part of a team and be flexible to change.
Being part of the team your interaction with clients is important and an emapthy and understanding to give the best support to our clients and care team is important.
Motivated and reliable.
All training will be given for the role and to gain a knowledge and understanding of the wider business.
We can't find any similar jobs at the moment.