MANUFACTURING ENGINEERING APPRENTICESHIP - TURRIFF
Morrisons
Posted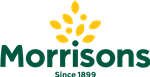 Full Time
Contact:

Human Resources
Reference:

54902
For the last 5 years Morrisons has continued to recruit and invest in our Engineering Apprenticeship Scheme and future talent. To date we have recruited a total of 74 successful candidates who are either on their journey to becoming a Multi Skilled Engineer or have successfully completed their course and are working in one of our 18 Manufacturing sites across the UK. This unique opportunity allows you to join our team and start your career with a leading fresh food manufacturer. This is the ideal springboard for an exciting career within the fast-paced world of food manufacturing.
Reporting into the Engineering team, you'll get right into the action, in a paid role, whilst we fully support you with your studies. By the end of your apprenticeship you will be trained in both Mechanical and Electrical engineering maintenance, have successfully completed City & Guilds Level 3 in Food and Drink Engineering Maintenance and have strong knowledge of food safety, compliance and processing. This is a 4 year apprenticeship scheme and will have residential block release (periods of time away from home) for studies and exams.
Our Apprentice Scheme offers a very competitive salary and benefits package of which is subject to annual reviews. Not only that, you will have continued development and support through our mentoring and buddy system, offering you the tools to succeed and grow with our business.
The closing date for applications will be on Friday 5th March. Once all applications have been received we will then notify you if your application is to be progressed to the next stage of our recruitment process.
In order to be considered for our Engineering Apprenticeship you must be aged 16 or over and have achieved (or predicted) a National 5 in Maths and National 5 in English. It would also be desirable to have a National 5 in Science.

We can't find any similar jobs at the moment.