Project manager
Aggreko
Posted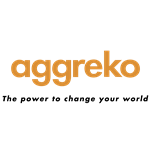 Full Time
Contact:

Recruitment Team
Reference:

JR05581
About Aggreko plc:
Around the world, people, businesses and countries are striving for a better future. A future that needs power and the right conditions to succeed. That's why at Aggreko, we work 'round the clock, making sure our customers get the electricity, heating and cooling they need, whenever they need it – all powered by our trademark passion, unrivalled international experience and local knowledge. From urban development to unique commercial projects and even humanitarian emergencies, we bring our expertise and equipment to any location, from the world's busiest cities to some of the most remote places on earth. Every project is different, so we listen first and design a system supported by our service anywhere, to any scale. Transforming the lives and livelihoods of individuals, organisations and communities across the globe.
Purpose:
Positions holders partner with business stakeholders to plan, build and implement technology based solutions to address key business priorities. Develops an action plan that is carried out systematically to ensure a seamless transition from the previous system/process/procedure. Successfully communicates the benefits of the change to ease resistance and promote a sense of commitment by employees, towards the proposed outcome. Activities include planning, organising, and controlling resources/processes to achieve project objectives within scope, time, quality, and budget constraints. Position holders drive the creation and management of multi-discipline teams; facilitating and coordinating a variety of technical program plans, tasks, and milestones.

Accountability Level:
Specialist/senior professional in a job area with extensive relevant, job based experience. Focuses on policy and business plan implementation for short-term results (1 year or less). May set goals and objectives for team members for the achievement of operational/Job Family Group results. Manages projects and processes that are moderately complex with little oversight

Key Responsibilities:
•Stakeholder management
Ensure a good understanding of the BU business strategy, issues and priorities is established. Ensure effective collaboration working with all project stakeholders. Provide programme status updates to senior stakeholders ensuring risks and issues are escalated where required

•Programme planning and prioritisation
Work with stakeholders to develop forward plans (quarterly) and annual macro plan for budget submission. Drive the BU Agenda within ATS. Support the architect function in developing a roadmap and identifying opportunities to shape future projects. Support the architect function in project initiation to develop high level blueprints to validate options. Support development of business cases for future projects ensuring collaboration across ATS and business stakeholders. Balance resource supply and demand

•Programme delivery
Co-ordinate the successful delivery of projects within the BU programme to time, cost and quality while managing risk. Improve the pace and success of delivery using more agile approaches where appropriate. Provide programme health and status reporting to sponsors and relevant Steering Committees, ensuring risks and issues are tracked and appropriate recommendations made. Ensure projects are embedded and supported post go-live, including KPIs to demonstrate benefit delivery.

•Supplier management
Manage the relationship and commercials with supply chain partners to ensure effective delivery of programme

•Leadership
Promote and role model "Always Orange" values. Manage Project Managers and ATS delivery team providing leadership and support. Manage team resourcing, balancing demand and supply while building capability. Make a strong contribution to the ATS management team



Typical Experience:
University Degree
About Us
We're the people who use our big boxes to make a massive difference. We believe in the positive impact of power and the ability to control temperature. We believe what we do opens up opportunity and creates potential for individuals, communities, industries and societies over the world. We believe when we work together we can do anything. We believe in the power of our team. We're the people who keep the lights on. And we recruit the best talent, too.

Our four values help us get even better at what we do. It's the Aggreko way of working – we call it Always Orange.
Always Orange means:

Being dynamic: We're nimble and are always ready to react to an ever changing world.
Being expert: We know our stuff, we're great under pressure and we thrive in our busy, fast-paced, deadline-driven environment. We use our experience to make a difference. We know how to challenge and we have the courage of our convictions.
Being together: We play for Team Aggreko and value the expertise of everyone around us. We're accountable and we hold others to account.
Being innovative: We never miss an opportunity to learn, to look out, or to be better.
Aggreko is an equal opportunity employer. We are committed to providing an inclusive environment that allows each employee to be their best based upon their merit, talent and aspiration. We do not discriminate, and we abide by the laws in the locations in which we operate.
We can't find any similar jobs at the moment.