Head of Contract Management Scotland
BT
Posted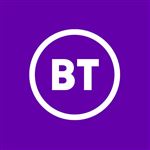 Full Time
Contact:

Human Resources
Reference:

167879
Our mission is to break down the barriers of today to release the potential of tomorrow. Join us today and release yours.
There are two things that we want to share with anyone considering joining us.
Firstly, we've got big ambitions for our colleagues and the future of the organisation. These include our vision that inclusion and accessibility drive every conversation we have and every decision we make. We want our workforce to fully represent the communities and customers we serve, because a diverse business is a better business. We value every colleague, their diversity and the contribution that they make. When we say you're welcome at BT, we really mean it.
Secondly, the one thing the pandemic has taught us is that a lot of current and future colleagues, where and when possible, want to embrace hybrid working. Therefore, we are introducing smart working at BT. Smart working means having the flexibility to choose, as a team, how and where you work depending on your team's deliverables and needs; when you are at your shared core location to connect with others and when not. It may not be for every role, and, as part of the recruitment process, you'll have the chance to discuss smart working and how it might work for the job you are applying for.
About this role
The role holder will be responsible for protecting the value of a single, large complex managed contract in Scotland, and the wider responsibility for supporting the Scotland region from a Contract Management perspective, through managing risks, effectively delivering contractual obligations and excellent stakeholder management.
You'll have the following responsibilities
Manages and builds strong customer relationships at CIO and Board Level (relationship must be able to positively influence strategic direction).

The main interface and lead for the customer of the managed contract on all commercial and contractual matters.

Meets BT teams to explore whether it is possible to deliver customer requirements and takes a view as to whether BT should go ahead with the deal (does not have the power of veto).

For the lifetime of a contracts, proactively monitors compliance with contractual obligations including T&Cs and SLAs and drives supporting functions to ensure Corrective Action Plans etc.

Determines and identifies and drives effective Change Control: ensures this is managed in the defined way/process; involves the appropriate parties such as Account Management and Commercial Finance to progress; triggers WNB process if applicable.

Manages the conformance of significant contract changes or negotiations into the main contract in a manner that ensures the business is able to understand and action the changes effectively.
You'll have the following skills & experience
Expert ability in commercial management.

Expert in strategic planning.

Expert transformation & business improvement skills.

Expert in risk and issue management.

Strong ability to assess and agree new business.

Strong ability to ensure new business is mobilised in alignment with the contract.

Strong ability to identify & solve business problems.
Benefits
•Competitive salary and on-target bonus
•World-class training and development opportunities
•25 days' annual leave (not including bank holidays)
•Discounted broadband, mobile and TV packages
•Car allowance (dependent on your role)
•Share option and pension scheme programmes
•Automatic enrolment into our 'Sales as Profession' community
•Flexible benefits to fit around you
About BT
We have around 1.2 million customers and serve over half the FTSE 350. Our customers range from big household names, government departments and public service organisations right through to small businesses and new start-ups. We cover both the communications and IT services markets. Overall, we're focused on four main product markets: Fixed Voice; Mobility; Fibre and connectivity; networked IT services provided over the biggest UK network in both fixed and mobile communications. We also provide network IT services to corporate and public sector organisations in the Republic of Ireland.
Our Wholesale business helps communications providers (CPs) and other organisations provide fixed or mobile phone services. Our ventures provide mass-market services like directory enquiries and payphones, and enterprise services including Fleet Solutions and BT Redcare. We also offer specialist enterprise services to our Internet of Things customers.
So, if you're interested in the power of potential, why not join us today and release yours? You can read more here about what it's like to work at BT
How to Apply
It's easy to apply online; you just need a copy of your up-to-date CV and to follow the step-by step process. Don't worry if you need to make changes - you'll have the opportunity to review and edit your work on the final page. We look forward to receiving your application!
We can't find any similar jobs at the moment.