Facilities posts - Various roles and locations available
East Lothian Council
Posted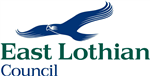 £9.34 to £10.64 per hour
Part Time
Contact:

Human Resources
Reference:

EAL06260
Vacancy Information
WE ARE CURRENTLY RECRUITING FOR THE FOLLOWING ROLES WITHIN FACILITIES MANAGEMENT ACROSS VARIOUS LOCATIONS IN EAST LOTHIAN
Roles available:
Cleaners (Grade 1)
Catering Assistants (Grade 4)
House/Laundry Domestics (Grade 3)
Senior Facilities Assistants (Grade 4)
Security Assistants (Grade 4)
Contracts available:
Part time
Full time
Casual / Relief
Sessional (school term time - up to 41 weeks)
Non-sessional (52 weeks)
Hourly Rates:
Grade 1: £9.34
Grade 3: £9.34-£9.47
Grade 4: £9.74-£10.64
When you complete the application form you will be asked to note which job role(s) you are interested in, which locations you prefer and how many hours per week you are available.
PLEASE NOTE, WE WILL ONLY CONTACT YOU IF WE A HAVE A POSITION WHICH SUITS THE DETAILS YOU HAVE ENTERED ON THE APPLICATION FORM AND WE WOULD LIKE TO INTERVIEW YOU.
Requirements of the Job
You can scroll to the bottom of the page under 'Job Attachments' to view the Job Outline for all the posts noted above.
Experience
Relevant Qualifications/Experience
Please refer to the job outline.
PVG Membership
Some posts are considered as Regulated Work with vulnerable children and/or protected adults, as specified in the Protection of Vulnerable Groups (Scotland) Act 2007.
All preferred candidates for posts carrying out regulated work with these groups will be required to become a PVG Scheme member, or undergo a PVG Scheme update if they are already a member, prior to any formal offer of employment being made by East Lothian Council.

Please note: PVG member's records are constantly updated with any new vetting information that arises. Any information that is disclosed on a PVG membership or update check, if relevant to the post being applied for, will be discussed with the applicant and investigated prior to any formal offer being made.
Please note:
If you have spent more than 3 months working or living outwith the UK in the last 5 years then you will be required to present a copy of an overseas criminal record check. Details of how to apply and contact details can be found on the GOV.UK website.
Additional Information
For additional East Lothian Council employment information please click on the following link: www.eastlothian.gov.uk/nonteachinginfo

If you have any difficulties creating an account on MyJobScotland or applying for this post please contact the MyJobScotland support team via this link https://www.myjobscotland.gov.uk/contact-us.
If you require further information about this vacancy, please call 01620 827868, or email us on recruitment@eastlothian.gov.uk
Please note: We do not accept CV's (either electronically or by mail). All our vacancies must be applied for by fully completing the on-line application form. Although there is an 'import data from my CV' function on MyJobScotland, this only imports very limited data and should not be relied upon to complete the application form.
IF YOU WOULD LIKE A PAPER APPLICATION PLEASE PHONE 01620 827868 AND LEAVE A MESSAGE ON THE ANSWERPHONE. OR YOU CAN EMAIL THE RECRUITMENT TEAM AS NOTED ABOVE.
We can't find any similar jobs at the moment.