SLA08498 - Class Teacher (Primary) - Woodhead Primary School, Hamilton
South Lanarkshire Council
Posted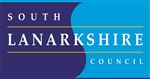 £32,994 to £41,412 per annum
Full Time
Contact:

Human Resources
Reference:

SLA08498
Job Description
Hours:
Full-time - 1 x 35 hours per week
Part-time - 1 x 14 hours per week
About the School: Woodhead Primary is situated on the outskirts of Hamilton to the south. The school serves a catchment area comprising private and council housing and covers Woodhead, Meikle Earnock, Torhead Farm, Avon Grove and part of Fairhill.
Our three storey building was officially opened in October 2013 and Phase 2 was completed in June 2019. The school has a MUGA Pitch, enclosed garden area and extensive school grounds to facilitate outdoor learning.
The school has 22 classrooms, a nursery playroom, a tutorial room, multi-purpose conference room, visiting services room, ICT suite, library, a large dining hall, gym hall and a number of break-out areas to enhance teaching and learning. The dining hall is situated on the top floor and the staffroom is on the first floor; both with magnificent views over Hamilton and beyond.
Our current pupil roll is 362 children across 14 classes. The nursery class has capacity for 48 children and we offer 1140 hours of funded early learning and childcare across the year to our nursery pupils.
School Website: Woodhead Primary School
School Twitter: @WoodheadPrimary
South Lanarkshire Council schools have recently undergone an £800m+ modernisation programme.
The aim of this programme is simple - to create high quality additional support needs and primary and secondary provision in South Lanarkshire - fit for the twenty first century.
During this time we have built and modernised numerous Schools.
It is our mission to make positive meaningful changes in the lives of young people. We aim to provide an exceptional learning and working environment for pupils and staff and work in partnership with parents, support staff and other professionals.
We are committed to the education, care and welfare of young people in a childcare environment.
You will assist in the delivery of the curriculum and contribute to whole school initiatives, as appropriate.
You will carry out the range of duties outlined in Annexe B of "A Teaching Profession for the 21st Century" - available here (pdf)
Requirements
Please Apply online
All correspondence will be via your email address registered with myjobscotland.
GTC Registration
It is a legal requirement for any teacher teaching in a Scottish state school to be registered with GTC Scotland, General Teaching Council (Scotland) Registration.
Legislative Information
This post is excepted in terms of the Rehabilitation of Offenders Act 1974 (Exceptions) Order 2003.
This post is considered Regulated Work with Children, under the Protection of Vulnerable Groups (Scotland) Act, 2007. Therefore, it is an offence to apply if you are barred from working with children.
Preferred candidates will be required to join the PVG Scheme, or undergo a PVG Scheme Update check, prior to a formal offer of employment being made by South Lanarkshire Council.
Please refer to http://www.disclosurescotland.co.uk for further information about the disclosure process and best practice.
Foreign Police Check
Candidates should be able to detail any gaps in employment and provide a foreign police check where applicable for any periods living or working abroad.
Equal Opportunities and Armed Forces Community Covenant
South Lanarkshire Council is an Equal Opportunities employer and encourages applications from all members of the community. As a user of the disability confident scheme, we guarantee to interview all disabled applicants who meet the minimum competency/behaviour requirements for the position.
South Lanarkshire Council is committed to providing support to members of the armed forces, veterans and their families which is set out in the Armed Forces Community Covenant. Veterans are guaranteed an interview who meet the minimum requirements for the position.
We can't find any similar jobs at the moment.